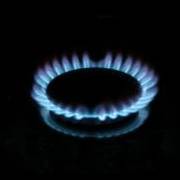 People living in hot countries will no longer be able to claim winter fuel payments from autumn 2015, chancellor George Osborne has announced in the Government's Spending Review.
Under the current system, those born on or before 5 January 1952 – including some living in another European Economic Area country or Switzerland – can get between £100 and £300 tax-free to help pay for heating bills. (See our Cheap Energy Club for help cutting bills.)
But from 2015 the payments will be linked to a temperature test. Those living in a country with an average winter temperature higher than the warmest region of the UK will no longer receive it.
The clampdown will particularly affect British expats who have moved to areas such as southern Spain. "It is, after all, a payment for winter fuel," Osborne told MPs.
The Government says this is expected to save £30 million a year.
See our Housing and Energy Grants guide to see if you're entitled to free cash for your home.