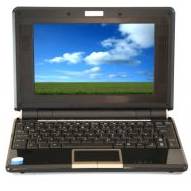 Update: 29.10.13: When we wrote this story in July, if you chose to select results by price, the comparison site didn't list extended warranties in a like-for-like manner based on duration. However, the OFT tells us the website has been reworked, so now all of the extended warranties of the same duration ( eg, five years, three years) have been listed together so they're easier to compare. Annual equivalent prices have also been added.
Consumers can now compare the price of some extended warranties, though a new comparison service is far from comparing the whole market.
The UK's first extended warranties comparison website, Compare Extended Warranties, has launched following action by the Office of Fair Trading (see our Free Warranties guide for more).
An OFT study last year found limited competition, while the way warranties are sold could mean consumers pay too much (see the Warranty comparison to launch MSE News story).
Who runs it, and which companies appear on the site?
The site is run by the firms which appear on it — retailers Argos, Currys/PC World, Tesco and Richer Sounds, along with insurers Domestic & General and Warranty Direct.
It claims providers on the site cover around 75% of UK extended warranty sales but many other firms are not included such as John Lewis, which includes extended warranties in the product price.
Argos and Currys/PC World, along with now-defunct chain Comet, agreed to set up the site after last year's OFT study. The rest have joined voluntarily.
What products are on the site?
Over 20 different types of domestic electrical products feature, including washing machines, TVs, cameras, dishwashers and fridges.
Is it any good?
The site can be confusing to use. If you choose to select results by price, ensure you compare policies that last the same length of time, as the site doesn't list products in a like-for-like manner.
It also doesn't include free warranties, such as those offered by John Lewis and other department stores. Some credit card providers also offer them free.
You may find it better to use our Free Warranties guide.