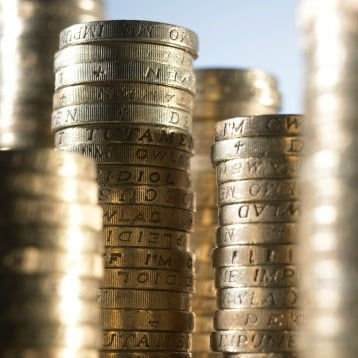 Insurance firm Swinton says it will refund thousands of customers after it was fined £7.38 million for mis-selling monthly add-on insurance policies by the Financial Conduct Authority (FCA).
The regulator found Swinton guilty of mis-selling add-on insurance policies between April 2010 and April 2012.
However, it's not clear what the add-on policies or what the main insurance policies were. The FCA says Swinton mis-sold the following add-on policies: personal accident, home emergency and motor breakdown.
Swinton on the other hand says personal accident, home emergency and motor breakdown were the main policies it sold, and it was other add-on products sold on top of these that were mis-sold.
The FCA says the nature of the failings, particularly poor sales scripts, meant every sale could have been a mis-sale. Swinton's key failings include:
Aggressive sales strategy at the expense of customers: Swinton failed to put customers' interests at the heart of its business, the FCA says, with too much focus on boosting profits.
Failure to give adequate information: Cover was not explained clearly enough and customers weren't told the policies were optional. There was also not enough information given about the terms of policies and how to cancel them.
Sales calls weren't properly monitored: There were no effective checks to ensure customers had been provided with adequate and balanced information and that the sale was fair.
Swinton customers can get their money back. See the information below for how to claim.
The FCA announced last week it would review the sale of add-on insurance (see the FCA to study add-on insurance policies MSE News story) across the industry.
How much will I be refunded?
Swinton has set aside £11.2 million to repay customers who were mis-sold policies. It will give you a full refund of what you paid for the add-on policy only. You won't get the original policy refunded.
On average, customers who've already been refunded have received £55.
How do I know if I'm eligible?
Swinton says it contacted all 650,000 customers it thinks may have been affected between July and September last year and £1.9 million has already been paid to refund the cost of the wrongly sold add-ons.
However, if you've bought an add-on insurance policy from Swinton and haven't been contacted, it's still worth putting in a claim if you think you may have been mis-sold.
How do I get a refund?
The 650,000 who have already been contacted by Swinton would have received a letter from the firm inviting them to get in touch if they believed they had been mis-sold to.
There's no time limit to respond to the letter. The phone number customers need to ring is on the letter they received, and also on the Swinton website.
Any other policyholders who think they may have been mis-sold to should visit, call or write to their local Swinton branch.
'Swinton failed its customers'
Tracey McDermott, the FCA's director of enforcement and financial crime, says: "Swinton failed its customers. When selling monthly add-on policies, Swinton did not place the consumer at the heart of its business. Instead it prioritised profit.
"At the FCA we have been clear in our expectation that firms must behave in the interests of consumers. Today's outcome shows our approach in action and will act as a deterrent for other firms tempted to put profit figures above the fair treatment of customers."
A spokesperson for Swinton says: "Swinton acknowledges the shortcomings in its sales practices during this period, and the company unreservedly apologises to customers.
"Chief executive Christophe Bardet was appointed in December 2011 and instigated a full review of the business. Swinton notified these problems to the Financial Services Authority in March 2012. Since then, Swinton has co-operated fully with the FCA."
It adds: "In April 2012, sales scripts were changed and monitoring practices improved to ensure they fully comply with FCA principles."