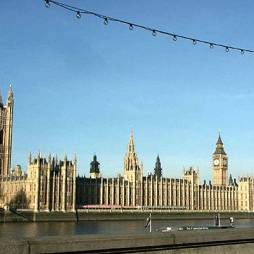 There is widespread opposition to pay rises for MPs, according to a poll of more than 10,000 MoneySavingExpert.com users.
This follows the MPs' expenses watchdog recommending a pay rise for MPs to £74,000 per year, up from their current basic salary of £66,000.
In our poll, the median average vote was to pay MPs the same as a headteacher — £55,000 a year, £11,000 less than they currently get. This means over 50% think MPs should be paid less than their current basic salary of £66,000, while 11% want the role to be voluntary.
In response to our poll, hundreds used Twitter and Facebook to voice scathing criticisms of MPs and their salary. Four years after the MPs' expenses scandal was exposed, many people continue to distrust elected officials and the expenses they claim.
Many more attacked MPs for being out of touch with the financial pressures faced by people across the country.
How much do you think MPs should be paid?
Salary

Votes

£4,250,000/yr – FTSE 100 chief executive
2%
£260,000/yr – Top 10 law firm partner
1%
£172,000/yr – High Court judge
2%
£111,000/yr – Top inner London headteacher
2%
£105,000/yr – GP
3%
£104,000/yr – District judge
3%
£76,000/yr – Police chief superintendent
2%
£75,000/yr – MP after pay rise
8%
£66,000/yr – Current MP's basic salary
26%
£55,000/yr – Headteacher
9%
£31,000/yr – Senior nurse
13%
£28,500/yr – London bus driver
2%
£26,500/yr – Average UK salary
12%
£14,500/yr – Tesco assistant
3%
Nothing, it should be voluntary
11%
Pay them whatever they earned in their previous job
1%

11,169 responded to a question during the week beginning 2 July.
Martin Lewis, MoneySavingExpert.com creator, says: "While personally I support boosting MPs' pay to attract quality applicants, I am out of sync with the public who certainly believe they are already vastly overpaid and not value for money.

"The comments about the poll showed real public venom towards our elected officials. Prominent was the view that for them to get a pay cut when the public sector pay rise is capped at 1% is hypocritical. Other views were far saltier – with it seeming a few were voting for a pay cut almost as a form of punishment to those in power.

"The response also showed widespread public confusion over the role and work of Members of Parliament. Many see 'MPs' and 'the Government' as the same thing. Some also draw the conclusion that an empty House of Commons chamber on TV screens means MPs do very little work. And few seemed to realise (or believe) the pay rise was being proposed by an independent elected committee.

"For the public to feel comfortable with their servant being paid more – politicians should first face a tough climb to regain their respect."
Comments from Twitter and Facebook:
MP' salaries make them out-of-touch with everyday people.

Shirley Jones: "minimum wage see how they cope"
Sam Bowles-Woolley: "Minimum wage with 4 or 5 weeks holiday plus the bank holidays like the rest of us. Then they can see how hard it is. Plus no wage rise and threat of redundancy."
Glynis Jones: "Definitely NO pay increase whatsoever, we are 'all in this together' remember?"

MPs' pay rise should be capped at 1% — in line with public sector workers.

Malcolm Franke: "The same as other public sector workers - 1% and no moonlighting! If they get paid closer to what everyone else gets they will understand our problems better."
Andrea Lawson: "Capped at 1% just like teachers, nurses etc. And there should be no pay rise unless targets are met !!"

MPs should not receive additional expenses.

@samsamwhite: "Pay ok but NO to 2nd home.If I accepted a new job miles from my home I would have to relocate or commute at my own expense.
@kirstycate:"Let them have their high wages but stop expenses being paid for rent/mortgages, food & travel, they earn enough to cover costs!"

MPs should be banned from undertaking additional work.

@CheChe_Guevara: "Pay them more and lose the outside roles. You are an MP, you shouldn't have time for directorships etc"
Tim Whitemore: "Pay them an increased rate that reflects their time commitment and responsibility but prevent them from holding any outside positions (paid or unpaid) during their tenure."