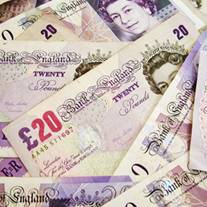 Bank customers will be able to switch accounts within seven working days from 16 September – but your bank card may not be ready to use within a week of opening your new account.
The new Current Account Switch Service is designed to make switching from one provider to another simpler, reliable and hassle-free (see our Best Bank Accounts guide for the top deals).
At present, it can take between 18 and 30 working days to switch bank accounts.
Under the free service, all payments going out, including direct debits, and those coming in, such as your salary, will be moved from the old account to the new account within seven days.
Customers will also be able to choose and agree the switch date with their new current account provider.
Debit card delay
But it may take longer than seven days for banks to send out cash cards, debit cards and Pin codes, which aren't covered by the guarantee. How long this will take will be down to your new bank.
Banks may also need to carry out credit checks, which could mean a two-day delay before the switching process starts.
The Payments Council, which is in charge of the service, says nearly all current accounts will offer it, and each provider using the scheme will display a kitemark so you can easily tell which banks and building societies are taking part.
The new rules will make sure direct debits are paid from the new account – even if a utility, mobile firm or other company wanting the cash sends the request for payment to the old account.
If that happens, direct debits will be redirected to the new account for 13 months after the switch. That way, they will come from the account with the money in it.
If you're unhappy, then switch
But while the system can be improved, it isn't broken at the moment.
So MoneySavingExpert.com is urging bank customers not to be put off switching – especially as banks are already beginning to launch big incentives to switch, and we expect others to follow suit. See our Best Bank Accounts guide for the top deals.
MoneySavingExpert.com head of editorial, Dan Plant, says: "If you're unhappy with the service you're getting from your bank, ditch it.
"The new switching rules are a good move in their own right, but are also likely to bring with them lots of offers from banks trying to entice new people through their doors, so wait and see what you can get, then jump ship."