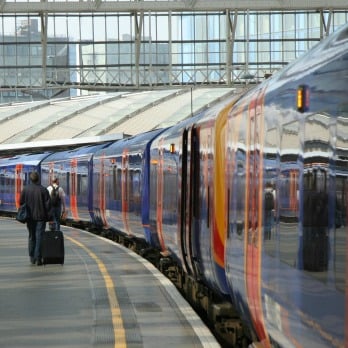 Some rail passengers could see an end to long-distance single-journey fares costing almost as much as return tickets, under plans announced by the Government – but they'll have to wait until 2015 to benefit.
Currently the Government regulates the price of off-peak return fares, meaning train companies are able to set their own prices for other tickets, including off-peak singles (see our Cheap Train Tickets guide and download our TicketySplit app to cut rail costs).
This can lead to a single ticket costing almost as much as a return, forcing customers to pay unfairly large amounts if they don't need to travel in both directions.
Transport Minister Norman Baker plans to launch a pilot scheme which will see the Government regulating off-peak singles instead of returns – but only on one route, and not until 2015.
This means all long-distance journeys on that route, which has yet to be decided, would be sold so a one-way ticket would cost roughly half that of a return fare.
The scheme would allow customers to combine different ticket types and avoid paying excessive costs for a one-way journey.
'Confusing and frustrating'
Baker says: "I am determined to end this confusing and frustrating system whereby the price of single fares for long-distance journeys can be similar to those of returns.
"Passengers need every confidence that the journeys they are paying for are the best deals in terms of convenience and money spent, and the launch of this pilot is proof of our determination to make that happen."
In addition, the Government also plans to trial flexible season tickets on a busy commuter route into London. These could benefit people who work part-time, or those who can travel at slightly quieter periods at either end of the rush hour.
Full details of the scheme have yet to be finalised and a train operator is yet to be selected.
The Department for Transport has been looking at options to revamp fares as part of a review, which is due to be published shortly.
Additional reporting by the Press Association.