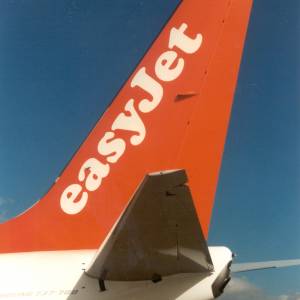 Easyjet passengers have been hit by flight delays and cancellations after the budget airline's check-in system went down this afternoon.
The disruption occurred after a technical fault left Easyjet's online and airport check-in system out of action. It meant Easyjet had to use a manual check-in process at airports, resulting in passengers having to queue for much longer than usual.
14 flights to and from Gatwick have been cancelled as a result of the glitch, while Easyjet says passengers may still face delays tonight.
Crucially, as the disruption is Easyjet's fault, then if you've been caught up in it, you could be eligible for compensation for delays of more than three hours, as well as for flight cancellations, under EU rules.
See our Flight Delays and Cancellations guide to check if you're entitled to compensation, as well as information on how to claim, including free template letters.
Easyjet says the problem has now been resolved for customers trying to check in on a computer or via mobile phones and tablets.
Unhappy customers
Disgruntled passengers used Twitter to complain about disrupted journeys. @kupr21m wrote: "Been sitting on an @easyjet plane @Gatwick_Airport for over two hours now. One glass of water handed out so far."
Another Twitter user said they had been delayed for three hours and had only been promised a free sandwich as compensation.
Easyjet customers were also unable to book flights as a result of the website fault, meaning they couldn't buy seats in a sale, which was due to end at 11.59pm tonight.
The sale will now run until 11.59pm on Wednesday.
An Easyjet spokesperson adds: "We would like to apologise for any inconvenience caused and would like to thank passengers for their patience."