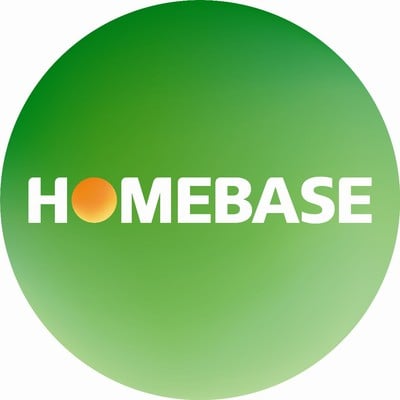 Homebase is the best high street store to haggle in, according to new research from MoneySavingExpert.com which shows haggling really does work on UK high streets.

73% of MoneySavers who bartered over price managed to get discounts at the DIY giant, according to responses to our poll. (Get tips on how to do it in our Haggle on the High Street guide.)

The poll also reveals Currys/PC World and B&Q are receptive to haggling, with over 70% of those who tried to negotiate on price bagging a discount.

The figures, based on responses from over 4,000 people, debunk the popular belief that haggling only works in exotic markets and bazaars.

Big-ticket items, such as furniture, electricals, cars and digital equipment, are easier to haggle on.

In some cases, haggling's even built into company policies. One former employee of a large DIY store told us they'd been told to offer a 10% discount if anyone asked for one.
The top 10 high street stores to haggle in
Retail chain
Success rate (of those who tried)
Homebase
73%
Currys/PC World
71%
B&Q
70%
John Lewis
61%
Wickes
61%
TK Maxx
60%
Tesco
57%
Debenhams
54%
Sainsbury's
52%
Asda
51%
4,274 people were polled – only retailers where at least 100 people attempted to haggle are included. Figures are rounded, but order is correct. It's likely supermarket haggling is on non-food, big ticket items, eg, electricals and garden furniture.
On the MoneySavingExpert.com forum, frannyann saved hundreds of pounds by haggling in a bridal shop: "My wedding dress was £650, reduced to £500. I told the shop my budget was £300 (it was more).
"While wearing the dress (which will need taking in) I haggled the owner down to £300, on the basis I could pay in full there and then. It's perfect!"
'Worst that can happen is it says no'
MoneySavingExpert.com founder Martin Lewis says: "Too many people believe the ticket price is the final word. In our modern discount and deals-driven world, this simply isn't true.
"If a store offered a 20% off voucher yesterday, it can still afford to sell to you at that discounted price today – and it may well do so if you have the confidence to ask.

"This is about a bit of personal salesmanship. Your job is to use a smile, charm, and humour to win the store onside. The worst that can happen is it says no. If you're rejected, you've the right to politely take your custom elsewhere."
10 tips (for you, we've thrown in an extra one)
Do a bit of research before you start haggling for a better deal. Make sure you know what's a good price for that particular item, and aim for it. Here are a few pointers to help you out:
Pick your time. An empty Wednesday will be more successful that the Saturday before Christmas.
Don't go for someone too junior – they've no discretion – or someone too senior, as they've no time. A mid-level supervisor is great.
If it's already discounted, even just on sale, the door is open to reductions, so why not ask to push it further?
If it's the last one left, offer to "help them clear their shelves for restocking".
If it was on sale, but that's ended, you know they're willing to accept that price.
Buy counter-seasonal. Barbecues are often easier to haggle on in November.
If you're buying more than one product, a bulk-buy haggle is often easier – make a discount a condition of increasing the volume of your purchase.
If you spot a flaw in a product (eg, a loose button) this is a red flag to massively boost haggle power.
Print internet prices out first, and talk to more than one store. Then play them off against each other – asking them to beat prices.
If they're trying to flog you a warranty with a product, even though most are ridiculously overpriced, ask for a discount on the main product and then agree. After that, as warranties have a cooling-off period, just cancel it and keep the discount.
If you're buying anything that has accessories (eg, a floor lamp), ask them to throw those in for free (eg, the light bulbs) – it's an easy haggle.