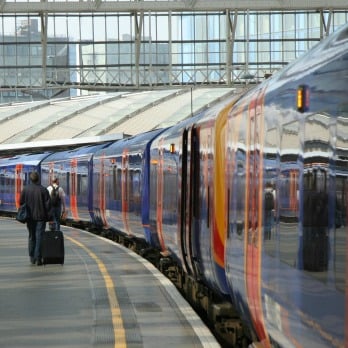 London Mayor Boris Johnson says the Treasury should consider a season ticket tax break to reduce travel costs for commuters.
Allowing travel passes to be paid for from pre-tax income could potentially save individuals hundreds of pounds a year (see out Cheap Train Tickets guide to cut costs).
A commuter buying a £784 annual London bus pass would save £251 in tax and National Insurance, while their employer would save £108.
Writing in the Daily Telegraph, Conservative mayor Johnson says his tax relief plan would target workers' travel costs.
His aides say Johnson believes there is a "compelling case" for a season ticket tax break to be applied across the country.
But Labour, which wants a freeze on the capital's fares, says an annual all-London travelcard has increased by £440 to £2,224 in the five years since Johnson was elected mayor.
Johnson says a price freeze would benefit tourists and casual passengers who don't "need or deserve" help.
He adds: "Yes, there would be a cost to the Treasury – but then every year government spends huge sums trying to hold fares down.
"This scheme strikes me as one George [Osborne] should consider further. You would allow continued investment in transport, and you would target your help at exactly the people who need it – not the millionaires and the tourists and the casual shoppers, but the hard-working people who are really turning the wheels of recovery."