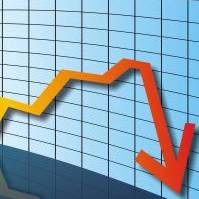 Inflation dropped to 3.2% last month as petrol prices fell, the Office of National Statistics said today.
The Retail Prices Index (RPI) measure of inflation, which includes housing costs, fell from 3.3% to 3.2% in the 12 months to September.
Meanwhile the Consumer Prices Index (CPI) measure of inflation, which doesn't include housing costs, remained unchanged last month at 2.7%.
The figures will be disappointing for policymakers, who are hoping to see the CPI measure start to drop towards the Bank of England's annual rate target of 2%.
Petrol prices fell 0.2% over the month, or 0.5p per litre, to stand at £1.37 a litre. This compares with a 2.7% rise for the same period in 2012.
However, a usual decline in air fares at this time of year was smaller than normal for long-haul and European flights, while domestic flight prices rose.
Food inflation stood at around 4.8%, still well ahead of wage increases but little changed on last month.
Elsewhere, education inflation reached an all-time high of 21.4% since records began in January 1997, as new rates for evening classes and private schools added to the ongoing impact of university tuition fees.