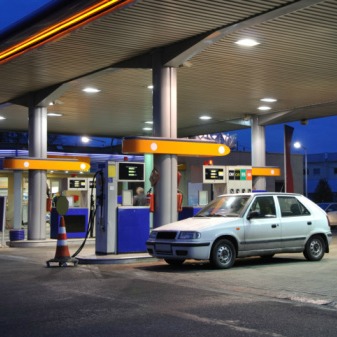 Plans designed to reduce petrol prices at motorway service stations have been announced by the Government today as part of a broader bid to cut driving costs for UK motorists.
New comparison road signs will be trialled, which will show prices at different service stations along a route, making it easier for drivers to get the cheapest deal and encouraging competition on prices (see our Cheap Petrol guide to save on filling up).
Other measures to cut the cost of driving, which are part of a package to be introduced from next year, include a crackdown on whiplash injury fraud and a freeze on the cost of the MoT test.
Justice Secretary Chris Grayling says the maximum price of the MoT test for a car will be frozen at £54.85 until 2015 – potentially saving up to £50 million for drivers every year.
He adds that whiplash cheats, whose bogus compensation claims have helped to force up average motor insurance premiums, will also be targeted by new independent medical panels which will ensure only evidence from accredited professionals can be considered. (See also the Car insurance rates still falling MSE News story.)
Additionally, the Government says it will look at the costs associated with getting a driving licence.
Roads Minister Robert Goodwill says: "The costs of owning and running a car are felt by millions of households and businesses across the nation.
"The Government is determined to help keep those costs down. That is why we are freezing the price for an MoT test and looking again at the costs associated with getting a driving licence.
"We also want to make it easier for people to get a better deal on fuel at motorway service stations."