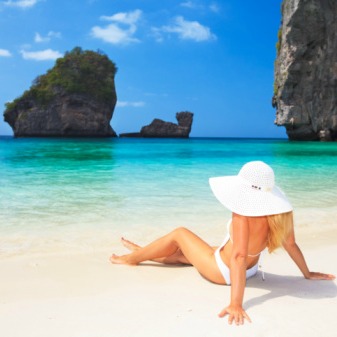 Update 6 Nov 2013: All customers who booked Atol-protected holidays with Lowcostholidays before 1 November will keep their Atol protection, despite being told by the travel firm this would not be the case, the CAA has confirmed. The CAA says it made this move due to the lack of notice and information given to both it and customers about Lowcostholidays' move to Spain. Lowcostholidays bookings made from 1 November onwards will not be covered by an Atol certificate.
If you've booked a trip with Lowcostholidays, be warned that you're no longer covered by the UK's Atol protection scheme after the firm moved its business to Spain this week.
The travel firm, which sells package flight and hotel deals as well as standalone hotel rooms, has told around 25,000 affected customers about the move by post. They've been given seven days to either cancel their booking and get a full refund, or to continue with their booking (see our How To Complain guide to check your consumer rights).
The issue with continuing with your booking is you'll no longer be covered by the UK's Air Travel Organiser's Licence (Atol) scheme. Furthermore, it's unclear what protection you have from the Spanish government if something were to go wrong with your booking.
The UK's Civil Aviation Authority says: "In view of the very short notice we were given of this change, we are unable to confirm for passengers what protection arrangements apply to their bookings. We are still carefully assessing the situation to ensure that UK consumers' rights are protected."
Lowcostholidays says those who travel with it will "benefit from full package travel protection under Spanish law, consistent with the EU package travel regulations".
When the firm was based in the UK, holidaymakers were covered by the Atol scheme, which protects holidaymakers from losing their money or being stranded abroad if their travel company goes bust.
Atol covers package holidays, flight-only bookings, and "flight plus" holidays, which include a flight plus accommodation and/or car hire (see the Holidaymakers to be given Atol certificates MSE News story).
'Unacceptable behaviour'
Atol head Andy Cohen says: "By giving the regulator such short notice of these changes and failing to allow customers reasonable time to consider their situation, Lowcostholidays' behaviour is unacceptable.
"We simply cannot say at this point what the changes might mean in practice for consumers, and for that reason we think that anyone with a Lowcostholidays booking should very carefully consider their options."
Lowcosttravelgroup chief executive Paul Evans says: "As we globalise the group, we are centralising our Lowcostholidays business and simplifying our structure.
"We now employ over 100 staff in our Palma centre, and having a single trading entity through which all of our holidays are sold means we can achieve significant efficiencies and cost savings. It means our administration, operations and regulatory functions can be centralised."
The firm operates in 47 countries, with eight offices around the world. It has reported annual sales of £350 million and provides holidays for two million customers a year (see our Cheap Package Holidays guide to slash costs).