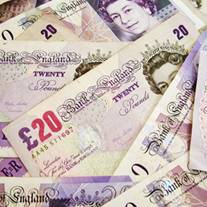 Nearly £900 million of student loans taken out during the 1990s have been sold off by the Government.

Debt management consortium Erudio Student Loans is paying £160 million to buy loans taken out by 250,000 students who began courses between 1990 and 1998.

There will be no changes to the way the loans work, including how interest rates are calculated.

The sale now means all the mortgage-style student loans taken out in the 1990s have been sold off. Most of them were sold in 1998 and 1999.

Borrowers who took out income contingent repayment loans, offered after 1998, are not affected by the sale. They will continue to be managed by the Student Loans Company, although the Government is exploring options for the sale of this loan book. (If it's the current system that affects you, see Student Loans Mythbusting.)

Universities Minister David Willetts says: "The sale of the remaining mortgage-style student loan book represents good value for money, helping to reduce public sector net debt by £160 million. The private sector is well-placed to maximise returns from the book, which has a deteriorating value.

"The sale will allow the Student Loans Company to focus on supplying loans to current students and collecting repayments on newer loans.

"Borrowers will remain protected and there will be no change to their terms and conditions, including the calculation of interest rates for loans."

While the mortgage-style loans have a face value of around £890 million, their market value is significantly lower.

Of the 250,000 loans sold, around 46% are earning below the repayment threshold, 14% of borrowers are still repaying and 40% are not repaying their loans in accordance with their terms.