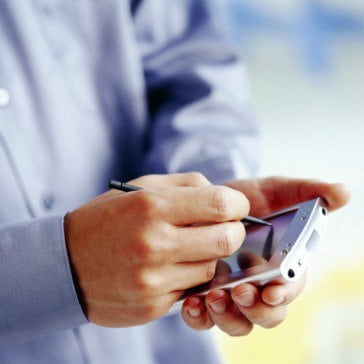 Some T-Mobile customers are in line for refunds after winning a campaign over incorrect price rises which were applied earlier this year.
T-Mobile, part of Everything Everywhere (EE), announced in May that millions of pay-monthly mobile customers would be hit by price rises of 3.3% (see the Orange and T-Mobile hikes MSE News story).
Some T-Mobile users tried to escape their contracts penalty-free because the price rise was higher than the Retail Prices Index (RPI) inflation measure, which records the rise in the cost of living over the previous year (see the T-Mobile users attempt to escape price hike MSE News story).
A version of T-Mobile's conditions states customers can exit their contract penalty-free if any increase in monthly costs is higher than the increase in RPI, so long as the customer asks to cancel before the price rise takes effect (see our Cheap Mobiles guide for tips on getting the best deal).
Customers argued that when T-Mobile's letters announcing the rise were sent in April, the most recent RPI figure was February's figure of 3.2%. This meant in some customers' eyes, the 3.3% rise was above inflation.
But following intervention from regulator Ofcom, those customers will have May's price rise trimmed back to 3.2%, and will have the extra cash they've paid refunded.
T-Mobile's U-turn proves if you have a gripe with a firm, you should always complain. If the firm doesn't resolve the issue, see if there's an independent complaints body you can go to (see our How To Complain guide for more information).
MoneySavingExpert.com deputy head of editorial Guy Anker says: "If you take out a variable mortgage or energy tariff, you usually know prices can go up as deals are better labelled.
"But mobile firms are as clear as mud in making it obvious their deals are variable.
"At least in this instance people are getting their money back. And the fact new regulations have had to be bought in by Ofcom on this issue just shows how appalling some companies were."
I'm a T-Mobile customer. What's happening?
If you signed up with T-Mobile between 30 October 2012 and 30 November 2012 and are still a customer, you'll have your account credited with the amount of RPI you overpaid between May and November. You'll get the refund by January 2014 at the latest.
From this month onwards, May's price increase will be cut back to 3.2%.
It's unclear how many are in line for a payout, but EE says it only affects a "small number" of T-Mobile customers.
A number of affected customers will have already left T-Mobile after successfully taking their argument to the independent Communications and Internet Services Adjudication Scheme (CISAS) arbitrator (see the T-Mobile customers win right to break contracts after price hike MSE News story).
T-Mobile customers who joined or upgraded between 1 December 2012 and 8 May 2013 also received a six month price freeze on the RPI increase as they were on new plans. They'll see the 3.2% rate applied on their bills from this month onwards. They won't get any credit on their bills as they didn't overpay.
All other customers are unaffected and won't see any adjustments to their bill and won't be due a refund.
A spokesperson for T-Mobile says: "We are contacting a small number of T-Mobile customers to let them know about an amendment to the RPI increase, and to inform them they will receive a credit on their bill."
Fairer deal for fixed-term contracts
Last month, Ofcom clarified its rules on mid-contract price hikes.
If you take up a new landline, broadband or mobile contract, including bundled contracts in some cases, which begins after 23 January 2014, you'll be able to walk away from your contract penalty-free if your provider increases your monthly payments (see the Phone firm hiking prices? You'll soon be able to dump it, penalty-free MSE News story). The only exception is if the rise is down to a tax hike.
Firms who break this rule could be fined up to 10% of their annual turnover.
Providers should also give you at least 30 days' notice of any rises.