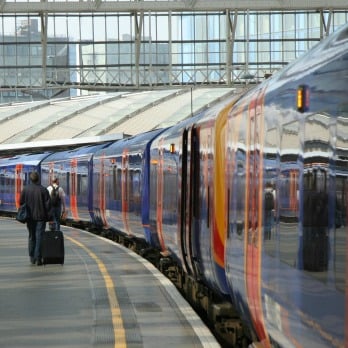 Passengers have been hit by higher rail fares today, with annual season tickets rising by an average of 3.1%.
Some commuters will now find themselves paying more than £5,000 a year, with annual season tickets to London from Deal or Dover Priory in Kent now costing £5,012 (see our Cheap Train Tickets guide to cut travel costs).
Passengers now paying more than £4,000 for a year's commuting include those who who travel from Basingstoke to London. Their annual fare rises to £4,076.
MoneySavingExpert.com warned commuters to compare prices and to buy before today at 2013 prices to ensure savings. Sign up to our free weekly email for the latest deals, guides and loopholes.
The 3.1% rise is for regulated fares which include season tickets. The rise on unregulated fares, typically off-peak leisure tickets, is not capped.
The increase could have been even greater, but Chancellor George Osborne announced in his Autumn Statement in early December that the regulated fare price cap of RPI inflation plus 1% was being changed to RPI plus 0%.
Fares for both Tube and National Rail trips within London will rise by an average 2.7% on 19 January. The rise in London is later than planned and is slightly lower than first announced, as the Chancellor's move affected the price of the capital's Travelcard tickets.
Save money on train travel
For most, it's too late to buy at 2013 prices. But there are a few simple tricks you can use to make sure you're getting the lowest rail costs.
Buy early. Most train companies put tickets on sale 12 weeks in advance. So book as soon as you can to grab one of the cheaper tickets.
Get a railcard. If you're eligible for a railcard and travel often enough to justify buying one, you can get a third off many fares and save hundreds of pounds a year.
Two singles can beat a return. Don't just automatically opt for a return fare and assume it's the cheapest option – check to see if two one-way tickets will save you money.
Split your ticket. Breaking up a one-way journey into two single tickets with an intermediate station could also save you money. For example, if you're travelling from London to Preston, it may be cheaper to buy one ticket from London Euston to Crewe, and then another from Crewe to Preston. Download our free TicketySplit iPhone app or bookmark the mobile site to work out if you can save.
Additional reporting by the Press Association.