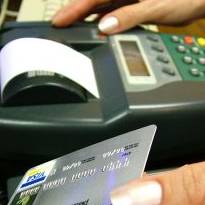 Metro Bank customers heading overseas soon have been dealt a blow after the bank announced plans to start charging for debit and credit card transactions made outside Europe.
From 18 March, Metro Bank current account customers will be charged a 1.9% fee each time they use their card, plus £1 every time they withdraw cash in a non-European country. Metro Bank credit card customers will also be hit with the same fees.
On a standard debit card transaction, this adds about £2 to every £100 spent (see our Top Travel Money guide for the best overseas cards).
At present, customers can use their debit and credit cards worldwide without being charged exchange loading or cash withdrawal fees – a benefit which has been available since the bank launched in 2010.
Now, the perk will be restricted to countries within the European Union, plus Switzerland, Norway and Iceland.
The bank, which has 24 branches around London and the south-east of England, says the move will help it grow while still maintaining "outstanding value'" to customers who spend internationally.
The change applies to both new and existing current account and credit card customers.
Chief executive Craig Donaldson says: "The overwhelming majority of our customers' card transactions occur in the UK or Europe, so we're confident that by offering completely free transactions in Europe and outstanding value in the rest of the world, our customers will continue to benefit."
Beat the fees
When using a debit card abroad, loading and cash withdrawal fees typically add around £3 per £100 of spending.
But a specialist credit card, which unlike most cards, doesn't add a 3% load fee to the exchange rate, is always the cheapest way to spend abroad.
If you're travelling in Europe, the Metro Bank debit card that comes with its current account is still a good option. But if you're likely to go further, you might want to consider a credit card instead.
Our top pick is the Halifax Clarity*. It has no foreign exchange fee anywhere worldwide (you can use our pre-application eligibility checker for this card), meaning you get the best rate possible.
Additionally, there's no fee for withdrawing cash, although you'll be charged interest at 12.9% representative APR when using ATMs – even if you repay in full.
For over-50s only, the Saga* credit card also has no foreign exchange fee, so you get the best possible rate worldwide.
If you withdraw cash, you won't be charged interest if you repay in full before your statement's due date. But you'll still be charged a one-off 2% (minimum £2) fee. Fail to repay in full, and it's 11.9% representative APR.
See our Top Travel Money guide for the full details on the best overseas cards.
If you prefer cash, our TravelMoneyMax tool compares rates and fees to find you the cheapest deal, including airport rates if you've left it until the last minute – although you should always avoid these if possible unless you've ordered ahead for collection and have no other choice.
* Using these links helps the site stay free to use, as they're 'affiliated links' which invisibly take you usually via affiliate linkage or commercial money sites, which then pay this site. You shouldn't notice any difference, the links don't impact the product at all and the editorial line (the things we write) is NEVER impacted by the revenue. If it isn't possible to get an affiliate link for the best product, it is still recommended and still included. The following links, Halifax and Saga are identical unaffiliated links provided for the sake of transparency. Click on the following link for more details on how this site's financed.