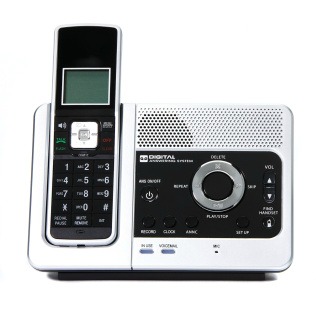 New and existing TalkTalk home phone customers can now use landline privacy features free of charge for the first time.
The telecoms giant cut the fee on its Last Caller Barring and Anonymous Caller Reject services on Sunday. They used to cost £3.25/month and £3.88/month respectively – or £86/year for the pair (see our Stop Cold Callers guide for tips on preventing unwanted calls).
Last Caller Barring lets you block the last number that called you, or you can enter up to 10 specific numbers you'd like barred. Future calls from these numbers will then be met with a busy tone.
Anonymous Caller Reject stops incoming calls from withheld numbers. Callers attempting to hide their number will also hear a busy tone.
TalkTalk is the only one of the major home phone providers which offers these features free. It says the move will help customers avoid nuisance, scam and unwanted calls.
Earlier this month, BT began charging customers £1.75/month for both its 1571 answerphone service and its caller display feature – services which were previously free (see the BT now charges for 1571 MSE News story).
If you don't have the services, you'll need to manually activate them by logging into your online TalkTalk account – see the TalkTalk website for what to do.
But you don't need to switch to TalkTalk for privacy features. If you don't want to receive marketing calls, you can join the free Telephone Preference Service register.
You can also register with the free SilentCall-Gard service to stop silent calls (see our Stop Cold Callers guide for more info).
If you're thinking of switching home phone provider, see our Cheap Home Phones guide to make sure you get the best deal.