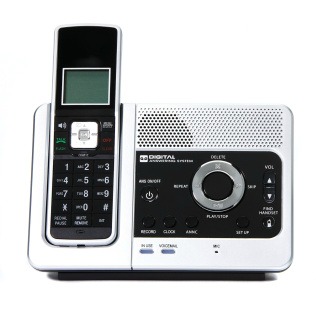 BT customers began being charged for its previously-free 1571 answerphone and caller display services on Saturday. So opt out now if you have either of these services and don't use them, or you'll be charged £1.75/month for each – that's £42/year for both.
BT's 1571 service answers calls when you're away from the phone or on another call. Privacy with Caller Display meanwhile lets you check incoming calls and registers you for the Telephone Preference Service, which prevents unwanted sales calls – although this is free to register for anyway, see our Stop Junk Calls guide.
Both services were previously free, as long as customers made at least two calls a month from their BT line. But this changed on Saturday when BT upped a number of its charges, including its line rental cost.

How to opt out
If you want to ditch 1571 or caller display, go to BT's website, sign in and select 'change your calling features'. Scroll down and click to remove any extras you don't want. Alternatively, call 0800 587 7218 to cancel these services.

You can check whether 1571 is on your line by dialling 1571 and listening for the BT Answer mailbox greeting.

If you want to keep Caller Display, you can get around paying for it by signing up to a new 12-month line rental contract with BT by calling 0800 800 150. However, there are cheaper deals elsewhere, so do a price comparison first. See below for more information.
BT's upping other charges too
Alongside charging for 1571 and Caller Display, the telecoms giant is hiking some of its other charges. Key changes include:
Line rental. This is up to £15.99 from £15.45/month.
Daytime calls to UK landlines and 0870 numbers. Will rise from 8.41p/minute to 8.95p/minute.
Evening calls to UK landlines and 0870 numbers. Will rise from 1.11p/minute to 1.18p/minute.
Avoid the line rental hike by paying upfront

If you want to stick with BT, sign up to its Line Rental Saver deal and you pay £141/year (equivalent to £11.75/month) for a year's line rental – a £51 saving over standard line rental.

If you're willing to switch provider, it's possible to slice line rental further. See our Cheap Home Phones guide for the full options.