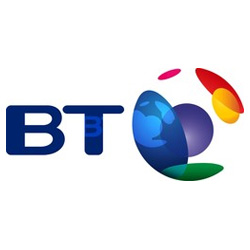 Callers who've rung BT's 118 500 directory enquiries number since September 2011 could be due a refund after the firm was found guilty of not making prices clear and keeping customers on the line for too long.
PhonepayPlus, which regulates premium rate calls, has fined BT £225,000 for the failings and told it to refund affected customers.
One user was reportedly hit with an £81.00 charge for ringing BT's 118 500 service.
What did BT do wrong?
PhonepayPlus found there was a lack of clear pricing information on the service's website and on the covers of BT's directories about the costs involved with calling 118 500.
In one of five calls made to 118 500, PhonepayPlus was also given incorrect information about the cost of the call – an issue customers had complained to the regulator about.
Additionally, PhonepayPlus found BT kept customers on the line for longer than needed by playing automated messages with unnecessary information which could have pushed call lengths over a minute once customers has spoken to an operator, resulting in an additional charge of up to £2.39.
Calls to 118 500 are charged at £2.39 per minute, plus a flat fee of 59p per call.
Can I get a refund?
If you called 118 500 between 1 September 2011 and 9 January 2014, you could be due a refund of the entire call's cost, regardless of whether or not you're a BT customer.
But to be eligible, you have to have either not realised the price of the phone call because the information given was unclear or incorrect, or you have to have been held on the line for too long. This may be hard for you to remember, unless the call's listed on a recent bill.
If you fit into this category, contact BT via its normal customer service routes – even if you're not a BT customer – to ask for a refund.
The telecoms giant won't be contacting customers itself to offer redress.
What does BT say?
BT said in a statement it apologised for breaching PhonepayPlus rules, and conceded that it had "not fully complied" with the code on publishing information in its directories.
But it added: "We do not believe that we breached the code in the other two instances. We feel the pricing information on the website was correctly placed so as not to confuse customers and, while the customer message we previously used was a few seconds longer than the guidance recommends, customers tell us they found it helpful.
"However, we have already introduced a shorter message to customers and rearranged the information layout on the 118 500 website.
"We have refunded individual customers where they felt they had not had the full information and we are happy to continue to do so in particular cases."