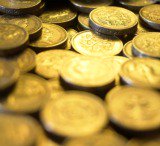 More than 200 rogue claims management companies had their licences taken away last year, the Government says.
In the vast majority of cases, MoneySavingExpert.com suggests there's no need to use claims firms as you can put in complaints yourself for free. Plus these firms take a cut of around 30% of what you reclaim (see our Reclaim PPI guide for how to do it).
But new statistics show the Claims Management Regulation Unit at the Ministry of Justice revoked 200 licences last year. It's now closed over 1,100 firms since it opened in 2007.
The Government says its action has also seen the total number of claims companies, drop from a peak of 3,367 in 2011 to 2,254 in November 2013.
The greatest fall in numbers has taken place in the personal injury claims sector.
Action against claims management companies that fail to comply with industry standards has been stepped up over the last 12 months, as part of a wider campaign to clamp down on bad practice.
Justice Minister Shailesh Vara says: "With rigorous new measures being brought in across the board, we are taking strong action to rein in the rogue firms operating in this sector.
"Continued action to remove licences from companies with poor practices alongside forthcoming regulation reforms prove just how much work is going on to get tough on companies that defy the rules and bombard the public with unwelcome calls and misleading information."
Crackdown on claims firms
Government moves against rogue firms include:
A ban on referral fees. This is where claims firms would pass on profitable claims to law firms in exchange for a fee.


A ban on verbal contracts. Claims firms can no longer take fees from customers before a written contract has been agreed and signed.


New powers to fine firms. New laws will mean the Ministry of Justice can fine claims management companies, as well as being able to revoke their licences.


A new complaints procedure for customers. Customers of claims companies who are unhappy about their service will be able to take complaints to the Legal Ombudsman later this year. There is no equivalent complaints process at present.


A revised code of conduct. All authorised claims management companies have to comply with the Ministry of Justice rules. Updated rules due to take effect this year will demand firms carry out thorough checks of how the data they use has been gathered, so they can no longer turn a blind eye to whether information has been found by illegal marketing texts and calls. It will also demand firms make sure claims have a realistic chance of success and provide evidence to back up any allegations.


Higher fees for firms to trade. Claims companies have to pay fees to the Ministry of Justice in order to be allowed to trade. These fees are rising from 1 April to pay for regulating the industry.