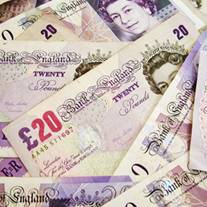 Around 34,000 mortgage borrowers are to share out £8.4 million in refunds after Yorkshire Building Society admitted wrongly charging customers who had fallen behind with repayments.
Yorkshire, will refund all borrowers –- including those of Accord Mortgages, Barnsley Building Society and Chelsea Building Society, which it also runs – who have paid fees for missing repayments since January 2009 – even those who were not overcharged.
The payout comes after the Financial Conduct Authority (FCA) questioned Yorkshire Building Society's procedures for charging customers in arrears.
How do I know I'm affected?
Anyone who incurred fees for missing repayments since January 2009 will be refunded – even those who were not overcharged.
Yorkshire – the UK's second biggest building society behind Nationwide – will start sending out letters to customers past and present on 25 February explaining the compensation process.
If you think you're affected but don't receive a letter, or you'd like further information, you can call Yorkshire's customer services on 0800 923 0045 or 01242 874 998.
How much money will I get back?
Yorkshire says the average payout is around £247.
Affected customers will be refunded all administration fees on arrears charged since January 2009, with interest on top.
When will I get my refund?
Existing customers will have their accounts credited with the refund on 25 February. The payment will appear as a credit on their next mortgage account statement.
Most former customers who no longer have a mortgage with Yorkshire or one of its subsidiaries will receive a cheque, or if there is still a balance outstanding, the refund will be used to reduce the amount owed.
What did Yorkshire Building Society do wrong?
Lenders are allowed to levy fees on a mortgage account when it falls into arrears by two months or more.
But Yorkshire was found to have been levying fees before the two month grace period had come to an end, and wrongly applying the charges for some customers in arrears when it conducted a review in light of the FCA's concerns.
What does Yorkshire Building Society say?
Yorkshire says: "Our customers are at the heart of everything we do, which is why we are taking proactive steps to reimburse those who may have been incorrectly charged arrears administration fees.
"To ensure customers do not face lengthy delays and uncertainty whilst we review all individual files, we have decided the fairest approach for our customers is to refund all arrears administration fees charged since January 2009, plus interest on those fees."