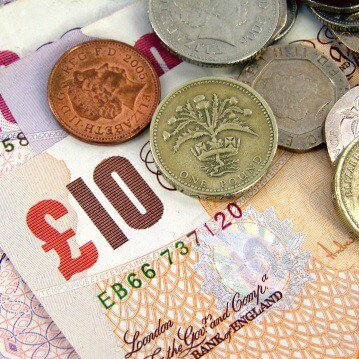 An oil worker placed on a credit blacklist in a row over payments for a laptop computer he bought 16 years ago has won his case in the Supreme Court.
The ruling means lenders will now have to check the validity of debts before putting black marks on customers' credit records, something which could affect millions of credit agreements, his solicitor says.
Richard Durkin, from Aberdeen, was awarded £8,000 in damages after Supreme Court justices ruled HFC Bank had breached a "duty of care" (see our How To Complain guide for help if you've got a gripe).
Durkin bought a laptop at a PC World store in Aberdeen in 1998 and signed a credit agreement for it with HFC for about £1,500.
He returned the computer the next day because it did not have an internal modem, and asked for the credit agreement to be cancelled. But HFC said he had to keep making payments. After he refused, the bank issued a default notice.
It told credit reference agencies he had defaulted and his name remained on a credit register for several years, justices heard.
Durkin took legal action, arguing he had validly cancelled the credit agreement when he returned the goods. The Supreme Court ruled in his favour today.
How does this affect others?
Durkin's solicitor, Ross Slater, says the Supreme Court decision has major implications for people with debts.
He says it clarifies the link between a credit agreement and a contract of sale, and that it also means lenders will have to make inquiries about the validity of debts before "blackening" people's "credit names".
"From the point of view of the debtor, they are going to be able to rely on the fact that the bank cannot just simply say 'We are going to report you to whoever' and blacken their name," says Slater, an associate at Glasgow-based law firm Patrick Campbell & Company.
"It's a huge decision. There are potentially millions of agreements that could have fallen into this problem."
'Consumer victory' – at a cost
Durkin had taken his fight to the Supreme Court – the highest in the UK – after battles in the Scottish courts.
"I've got mixed feelings, I suppose," said Durkin, an offshore surveyor, after the ruling. "I'm glad that I've helped the greater good with a consumer victory."
But he added: "I've got myself into a lot of debt, basically.
"There's a lot expenses still to be distributed; hopefully I'll get something back, I've put about £250,000 into it."