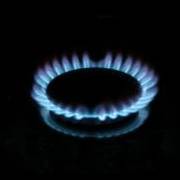 Gas and electricity provider Economy Energy has been told it must clean up its act or risk having its licence taken away.
Energy regulator Ofgem issued the warning to Economy Energy, which supplies gas and electricity to about 50,000 customers, after it was found to be slow in solving customers' problems. (Join our Cheap Energy Club to find your best deal.)
Ofgem says it is particularly concerned that some prepayment customers have had trouble contacting Economy Energy to resolve issues, including how to get their supplies reconnected.
The energy firm was also found to have unfairly blocked some customers from switching suppliers.
Ofgem has now issued Economy Energy with a provisional order, which means the company must improve as soon as possible. If it fails, Ofgem can impose a fine of up to 10% of the company's turnover or even revoke its licence to supply energy.
Steps to improve service
Ofgem first set out steps that Economy Energy needed to take in order to improve its service in February. But while Ofgem says the company has moved in the right direction, it says more still needs to be done.
Under the provisional order, Economy Energy must:
Reduce the time it takes to get a disconnected customer back on supply.
Extend its call centre opening hours.
Make sure customers can switch away.
Ofgem will continue to monitor Economy Energy's performance, and says the measures set out will stay in place indefinitely.
What is Economy Energy?
Economy Energy is a relatively new supplier, and we haven't much feedback on it.
Its website features positive customer reviews, though feedback in our forum paints a more negative picture – see the Economy Energy discussion.
We've emailed and called Economy Energy to offer it a right of reply, but we're yet to get a response. We will update this news story as soon as we hear anything.