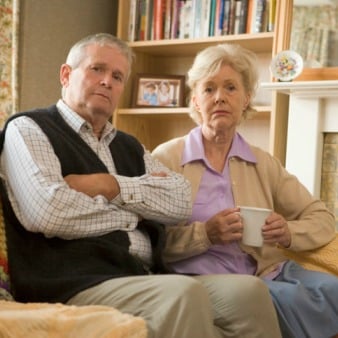 Savers locked into poor-value pensions and investments could be able to leave them penalty-free or be given the option to move to better deals.
The Financial Conduct Authority has confirmed plans to open an inquiry into 30 million financial policies sold between the 1970s and 2000, amid fears over "rip-off" charges and sub-standard service (see our Pension Need-To-Knows guide).
It will launch the investigation in the summer, scrutinising the treatment of customers who took out products such as private pensions, endowments, investment bonds and life insurance.
Products worth a total of £150 billion will come under the spotlight.
The FCA will reveal further details on Monday. It won't confirm whether consumers will be entitled to redress or how long the investigation will take.
High exit penalties to be probed
The FCA says it is particularly concerned many loyal customers with older policies are not getting the same service as new customers, and are locked into products with high exit penalties which prevent them from switching.
It is thought the regulator could consider banning or cutting such fees on old policies, or asking firms to move customers to better products.
The FCA is also expected to investigate so-called "zombie" funds – which are shut to new customers and often neglected.
It's more bad news for financial services firms, coming just a week after the Chancellor gave pensioners the freedom to draw down as much or as little of their pension pot as they want, removing the need to buy an annuity.
And it follows yesterday's pledge by Pensions Minister Steve Webb to launch a "full-frontal assault" on workplace pension schemes, as he announced that a 0.75% cap will be imposed on charges from April next year.
Clive Adamson, director of supervision at the FCA, told the Daily Telegraph: "As firms cut prices and create new products, there is a danger that customers with older contracts are forgotten.
"We want to ensure they get a fair deal. As part of the review we will collect information to establish whether we need to intervene on exit charges."