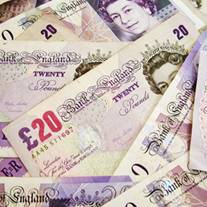 Thousands of financial advice firms have been warned they face potential fines or bans after a review by the City watchdog found three-quarters were failing to keep their clients properly informed about charges.
The Financial Conduct Authority's latest review is the second of three checking on how advisers are selling investments after the introduction of reforms at the start of last year, which include stricter rules on transparency (see our Financial Advice guide for when to get it and how to find a good adviser).
But the FCA says its review found 73% of firms were failing to provide the required information on the cost of advice, while most firms were not giving clients "clear upfront generic information on how much their advice might cost" or additional information on ongoing charges that might fluctuate.
It says failings were widespread across the industry, with wealth managers and private banks performing more poorly than other firms in nearly all aspects.
'Results are a wake-up call'
The FCA says if advice firms fail to clean up their act by later this year it will consider referring them for enforcement action. This could include unlimited fines and industry bans.
It is already likely to refer two companies – one financial advisory firm and one wealth management firm – after "egregious failings" uncovered by its latest review.
A third review will begin in later year and firms still falling short of disclosure rules have been warned they could face punishment.
Clive Adamson, the FCA's director of supervision, says: "I am disappointed with the results of our latest review looking at whether advisers are clear with their customers on costs and services provided.
"These results are a wake-up call and we expect the industry to respond."