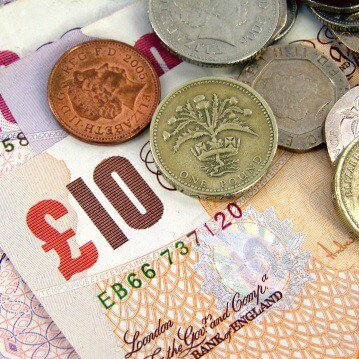 It's a new tax year and everyone now has a new ISA allowance to use. But how do you to take advantage of the cheapest stocks and shares ISAs?
We normally focus on cash ISAs (see our Top Cash ISAs guide for the best buys), but now we're covering stocks and shares investment ISAs.
Our new Stocks and Shares ISA guide has full information – but here are 10 need-to-knows.
1. What is a stocks and shares ISA?
Everyone in the UK over 18 has a new £11,880 ISA allowance. You could use it all to invest in stocks and shares, or put up to half (£5,940) in a cash ISA (which over-16s can open).
However, while it may still be called an ISA, stocks and shares ISAs are very different to cash ISAs, which are savings accounts you don't pay tax on. You can invest in:
Bonds. Where you lend your money to a company or government in return for interest.
Shares. Where you invest in companies, literally buying a share of them.
Funds. Most buy this way. They can include bonds, shares, cash or a mix.
Remember, when investing, you can lose your money as well as gain. For full info, see our new Stocks and Shares ISAs guide.
2. Stocks and shares ISAs are tax-efficient, but not always tax-free.
Cash ISAs are simple beasts but stocks and shares aren't. They help you save some tax, but not all of it.
You don't pay capital gains tax (CGT) in an ISA. This is the tax on gains made when you sell an investment. You can 'gain' £11k per year outside an ISA without paying any tax, but in an ISA you NEVER pay tax on any 'gain'. See CGT information.
ISA dividends – payouts if companies have done well – are taxed at 10%. Outside an ISA, they're 10% for basic-rate taxpayers, 32.5% for higher-rate and 37.5% in the top-rate band, so only the latter two benefit. See dividends information.
You don't pay tax on interest from corporate bonds in an ISA. Outside one, you pay at your income tax rate. See corporate bonds information.
3. Should I use my cash ISA allowance or invest it all?
It depends whether you gain from the tax breaks above and whether you're willing to risk your money investing. But it's complicated, so see our Should I use my allowance for cash or investments? section of the guide.
4. Don't confuse choosing funds with where you buy your ISA.
ISAs are available from different providers but for the cheapest, buy via a specialist website, often called a platform. These are middlemen, not the company actually investing the money for you.
It's a two-stage process. Firstly, pick which provider to buy your ISA from. Then decide what investments to put in it. It's like buying bread in a supermarket. Initially you pick the shop (decide which platform to use), then which loaf to buy (your shares/funds/bonds).
Fees warning: You're usually charged by both the middleman and the investment fund company. See Stocks and Shares ISA Charges.
If you're not sure where to invest, you can seek help from an independent financial adviser. See our guide to IFAs.
5. No ISA charges in year one.
We've pored over the research to find the cheapest deals. Here are the results:
6. Current ISA provider overcharging? Ditch it.
Cheap yesterday doesn't mean cheap today. Our research shows one of the UK's most popular fund platforms, Hargreaves Lansdown, is actually now one of the most expensive. Check the charges with your provider, and don't be afraid to switch.
There are two things to consider. First, your new provider might not have the funds your old one has. Like changing supermarket, your new one might not stock all the brands you've bought before. Second, some platforms charge you to leave, so always check first. Here are our top transfer picks:
Best for 1st year. Axa Self Investor* isn't charging any fees until 1 May 2015, if you transfer money and open an ISA before the end of April 2014 (you still pay the fund company). After, it's 0.35%. Full AXA Self Investor information.
Best for long-term. If you don't want to keep switching, iWeb* charges a one-off £25 account opening fee on transfers. Buying and selling funds is £5 a time. Full iWeb Transfers information.
Best alternative. Interactive Investor* charges £20 every three months, which gets two free trades/quarter (then £10/trade with a discount for frequent traders). Ask to transfer by 30 April and new customers get up to £240 cashback in year one. Existing customers get £120. Full Interactive Investor transfer information.
7. How to do a shares ISA transfer.
It's easy, but not quick. Call your new provider. It'll do the rest for you – it'll take no longer than a month.
8. ISA allowance jumps to £15k on 1 July.
Since 6 April, everyone's been able to put £11,880 into a stocks and shares ISA (£5,940 into a cash ISA). But from 1 July, all ISAs become new ISAs (NISAs) with a £15,000 allowance. It can be ALL in stocks and shares, ALL in cash or a mix of both. The two questions MoneySavingExpert.com founder Martin Lewis is most asked are:
If I open a stocks and shares ISA now, what happens in July? You'll be able to top it up to £15,000 to count as your 2014/15 allowance.
Should I wait until July? To use providers' April offers (such as those above) you need to open one now, not in July.
9. Use your ISA allowance by 5 April 2015 or lose it.
You must save or invest by 5 April 2015, the end of the tax year, or any unused allowance will be lost forever. Savings or investments within the tax-free ISA wrapper continue to reap the tax benefits until you withdraw them.
10. Can I convert my old stocks and shares ISA into a cash ISA?
Yes, but you'll have to wait till 1 July. It'll be simple – just contact your new provider, tell it you want to transfer, and it'll do the rest. You can already transfer cash ISAs into stocks and shares ISAs, which won't change.
* Using these links helps the site stay free to use, as they're 'affiliated links' which invisibly take you usually via affiliate linkage or commercial money sites, which then pay this site. You shouldn't notice any difference, the links don't impact the product at all and the editorial line (the things we write) is NEVER impacted by the revenue. If it isn't possible to get an affiliate link for the best product, it is still recommended and still included. The following links, AXA Self Investor, iWeb, Cavendish, and Interactive Investor are identical unaffiliated links provided for the sake of transparency. Click on the following link for more details on how this site's financed.