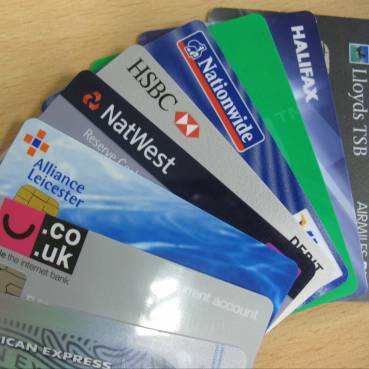 Spending on debit cards is worse than spending on credit cards abroad, research from MoneySavingExpert.com has revealed today. It comes as new rules reveal the true cost of using plastic abroad for the first time.
As the pound has just hit a five-year high against the dollar, we've today launched a report investigating the charges made by the 50 most-used UK credit and debit cards for summer holiday spending (see our Cheap Travel Money guide for the best cards to use abroad).
On a family holiday spending of £1,000 some will unwittingly lose out by £90, just because of which plastic they choose.
Never has this been more relevant as for the first time this summer, people will see the true cost of using their plastic abroad. New rules came into effect at the start of the year that mean the stealth charge called 'currency loading' that most card providers used to hide within the exchange rate must now be separated in statements.

On a typical 3% loading for example, if you spent £100 worth of euros, most cards would previously have stated a cost of £103. Now they must say £100 spending plus a £3 currency conversion charge. People seeing this for the first time believe it's a new charge. But it isn't – it's just a former stealth charge they now need to own up to.
'Findings are a wake-up call'
Martin Lewis, founder of MoneySavingExpert.com, says: "There's going to be mass anger across the UK this summer when people return home to see their statements. The fact that for the first time the once-stealth 'foreign exchange loading' charge will now be split out will let people see quite how much they've been overpaying.

"When people go on holiday, they just want to pay for what they buy, yet many people are paying serious money on top just to pay. These findings are a wake-up call to anyone that still goes off on holiday with their debit card in their back pocket thinking it must be the simplest and cheapest way to spend.

"If you can get a specialist load-free overseas credit card, then do so, just ensure it's repaid in full. That's by far the cheapest way. If not, then make sure you're doing a comparison to ensure you're getting the cheapest bureau de change rates or using a cheap prepaid card."
So what exactly did the report find?

The key findings of our report reveal the following:
1. For millions of people, debit cards are more expensive than credit cards.
In a reversal of what many expect to be the logic, millions of debit card customers of the UK's biggest banks would find it cheaper to use their credit cards (provided the cards are repaid in full so there's no interest – otherwise it's not worth it) than their normal debit cards when they're on holiday.

This is because while some large banks' debit cards levy a charge every time you spend on them, no credit cards do.
There are huge differences for those spending €1,000 depending on what method they use. These are our findings from research carried out earlier this month:
Spend using top specialist credit card: £800
Cheapest bureau de change via comparison site TravelMoneyMax: £804
Change money at the Post Office: £829
Spend on debit card from hell (40 transactions): £882
Change at airport (Heathrow T1 Travelex, not pre-ordered): £890
2. There are five load-free credit cards
A few specialist (no annual fee) credit cards are load-free worldwide, so £100 of euros spent on them costs £100 – as people get the same, near-perfect rate as the banks get, every time and everywhere they use them.
This smashes all other methods of spending abroad, including the top bureaux de change.

Halifax Clarity topped the group as it has the lowest ATM charges. The other top load-free cards, are Saga (over-50s), Post Office, Nationwide Select (for its customers only), Santander Zero (which isn't not available to new customers) and Capital Classic Extra.
But to make it work, the balance needs to always be repaid in full, preferably by direct debit, or the interest cost dwarfs any gain from the better rate.

All these cards credit score you to see if you can get one. To find out which card you're most likely to get, you can use our free Eligibility Checker.
3. There are six debit cards from hell
The debit cards from hell from Halifax, Lloyds, TSB, Santander, and to a slightly lesser extent, RBS and NatWest, levy extra charges on spending, making them the most costly way to spend abroad.
This is because these cards, as well as adding a load to the exchange rate, also add a charge of up to £1.50 every time you spend. So buy something costing £5 worth of dollars, and you can pay £6.65 for it.
This leaves the paradox that while Halifax's Clarity credit card is the cheapest card to spend abroad, Halifax's debit card is the most expensive.
4. Bureau de change rates can vary by over 10%
The difference can be enormous. The cheapest bureau deal for €1,000 listed via the TravelMoneyMax comparison was £804, on the same day the Post Office was charging £825.

Yet the rate at the airport, the worst place to change money as they know you're a captive customer, can be as high as £890 – though if you ordered ahead for airport pick-up then you would've paid £820 for the same.
Ignore marketing spiel such as "commission-free", it often just means they're making the money back by giving you worse rates. Instead, just ask something like "if I gave you £500, how many dollars will I get after all charges?"
5. There is only one load-free debit card
For people that want to spend abroad on their debit card, the Norwich & Peterborough Gold Classic current account is the only load-free worldwide debit card (Metro Bank added non-European loading in March), and it has no ATM fees either.
But it's a big schlep to change your entire bank just for cheap spending abroad. For people looking to switch current account, there are better incentives.
Additional reporting by Eesha Mohindra.