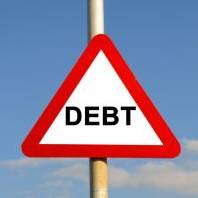 MoneySavingExpert.com is asking you to email us copies of any letters you've received from fake lawyers chasing debts – whether for energy firms, banks or payday lenders – after claims it may not just have been Wonga that has used these sneaky tactics.
After it was revealed on Wednesday that the UK's biggest payday lender used letters from bogus law firms to pressure customers into paying debts (see the Wonga to pay £2.6m after threatening borrowers with fake lawyers MSE News story), some MoneySavers have told us other firms may have sent similar letters.
If you believe you've had a letter from a fake lawyer or law firm, first check to see if it's legitimate – see below for how to do this.
If you think it's suspicious, please email us a copy so we can gather the evidence and compile a dossier of letters from fake law firms. You can scan the letters or emails you've had, or take a photo of them with your mobile phone, and send them to:
fakelawyers@moneysavingexpert.com
We won't publish any of your personal information and we'll keep all of your details confidential.
However if you're uncomfortable about emailing in copies of letters with your personal details on, you can blank out any personal information before sending the copies to us.
MoneySavingExpert.com creator Martin Lewis says: "Letters from solicitors are meant to be legitimate representations of a legal stance.
"When fake lawyers are used it's done to intimidate and bully people into paying up. This behaviour is unacceptable and is morally reprehensible.
"We're delighted to see Wonga has been punished for it and suffered reputational damage. Yet it's unlikely to be an incident isolated to one company or even to just the payday loans sector.
"We're hearing mutterings about energy companies and subsidiaries of banks, as well as of the more obvious debt collectors and payday lenders doing the same. But we need the evidence to see if this is really happening – and to make sure any companies who have been doing this are caught bang to rights.
"If you believe you've been given a fake legal demand, please tell us so we can bring this practice into the light of day."
How do I know if a letter is claiming to be from a law firm?
Check who sent it and the signature at the bottom. Clues that a letter is supposedly from a law firm could include the fact the letter wasn't written by the company you owe the debt to and detailed reference to possible legal action.
How do I check if a solicitor/law firm is legitimate?
First, Google the name and address on the letter and see if you come up with any matches on the internet. If you don't, it could be an indicator the firm is fake. If you're suspicious you should take the following action to check if the firm is legitimate:
England and Wales: All lawyers must have a 'practising certificate'. If you're unsure, ask to see the certificate or contact the Solicitors Regulation Authority on 0121 329 6827. Alternatively, you can use the English and Welsh Law Society's Find A Solicitor tool, which lists all solicitors who currently hold a practising certificate, barring those who've asked to have their names removed from the directory.


Scotland: Lawyers are registered on the Law Society of Scotland's online directory, so you can use this to check.


Northern Ireland: Check the Law Society of Northern Ireland's online directory. If the lawyer doesn't appear to be registered, contact the Law Society for a further check on 028 9023 1614 (select option 4) or by emailing info@lawsoc-ni.org.
What should I do if a law firm is fake?
If you've carried out the relevant checks, and you are sure the firm or individual solicitor isn't registered, you should do the following:
England/Wales: Report it to the Solicitors Regulation Authority on its fraud line (0121 329 6827), or email fraud@sra.org.uk. If you've not already been in touch, they'll first double-check if the solicitor is registered. It may then take action including opening an investigation or referring the case to the police, depending on the scenario. In some cases, you may be asked to refer it to the police yourself, in which case contact Action Fraud – the UK's fraud and internet crime reporting centre.


Scotland: Report it to the Law Society of Scotland on 0131 226 7411 (ask for the registrar's department when you get through) or by email to professionalpractice@lawscot.org.uk. They'll then open an investigation or refer the case to the police, depending on the scenario.


Northern Ireland: The Law Society of Northern Ireland won't investigate claims itself. Instead, report it to Action Fraud.
Should I respond to demands for money?
Whether you receive a letter from a real or fake law firm, it doesn't affect the fact you're still liable for any debts you owe. If you're struggling to repay, speak to a free debt advice agency for help in coming an arrangement with your lender.
See our Debt Problems guide for a list of agencies and how to get help.
Affected by Wonga's errors? Ask for more compensation
Wonga has to pay £2.6 million in compensation after it sent letters to nearly 45,000 customers in arrears under the names "Chainey, D'Amato & Shannon" and "Barker and Lowe Legal Recoveries".
The letters implied debts had been passed to a law firm or other third party, but neither Chainey, D'Amato & Shannon nor Barker & Lowe existed. Wonga used the threat of legal action to pressure customers into making payments that many couldn't afford.
It even charged some customers "administration fees" for sending the letters. In total, customers were charged £400,000 in fees for the letters.
The firm has apologised and all customers affected will be paid a flat £50 for distress and inconvenience. In some cases, an additional compensation payment may also be made, dependent on individual circumstances.
If you paid any administration charges for receiving one of these letters, you'll also be refunded any fees incurred, plus interest at 8% per year.
But if you feel £50 in compensation doesn't cover the amount of stress and inconvenience suffered in being hounded by people who you thought were lawyers, you're within your rights to ask for more. Wonga has information on how to do this on its on its website.
MoneySavingExpert.com is also creating a free template letter for you to use to help with claims. We will publish it here as soon as it's ready.
Additional reporting by Aileen Lees.