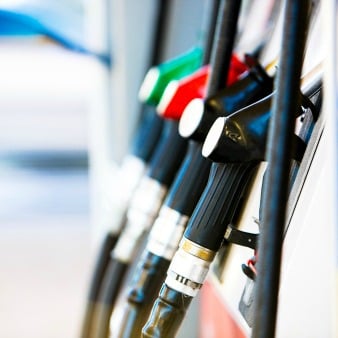 Asda has sparked a petrol price war after announcing it will cut the price of diesel by up to 2p per litre from tomorrow.
The supermarket giant says it'll cap the cost of diesel at 131.7p per litre – its lowest price since February 2011 – at all 234 of its forecourts from Saturday, although it won't be cutting the price of unleaded, which will remain at 127.7p per litre.
Sainsbury's and Tesco have quickly followed suit, saying they'll also reduce the price of diesel by 2p per litre from tomorrow, although again, they won't cut the cost of unleaded.
Unlike Asda, Sainsbury's and Tesco don't have a national price cap and pump prices vary regionally.
Morrisons has yet to announce plans to cut petrol prices, but we'll update this news story if we hear anything.
Tomorrow's price cuts won't necessarily mean these supermarkets' filling stations will be the cheapest. To find the lowest price in your area, use the website Petrolprices.com and see our Cheap Petrol and Diesel guide for more ways to save on filling up your tank.
The average price of a litre of diesel would typically cost you 136.33p yesterday, while the cost of unleaded petrol stood at 130.32p a litre, according to Petrolprices.com.