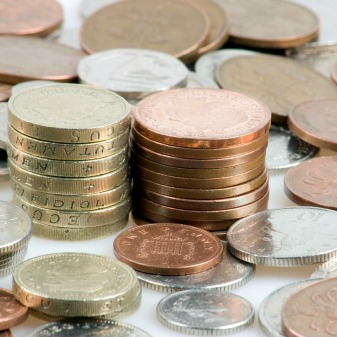 The personal current account market could face a full-scale investigation by the competition watchdog after its preliminary probe found it "lacks effective competition" and "does not meet the needs of customers".
The Competition and Markets Authority (CMA) has taken a preliminary decision to open an in-depth investigation into the personal current account market. It will now consult on whether or not it should go ahead with it (see our Best Bank Accounts guide for our best buys).
Its study into personal current accounts found the four largest banks – Barclays, HSBC, Lloyds Banking Group and the Royal Bank of Scotland Group – have a 77% share of the industry.
Despite industry improvements to help people switch between banks, of the 65 million active current accounts, annual switching levels remain low at 3%.
The CMA report also highlights how difficult it is for people to compare bank accounts, with overdraft charges particularly hard for consumers to understand. It says this lack of transparency encourages banks not to compete – which could result in higher charges.
It says a final decision on whether or not go ahead with an in-depth probe will be published in the autumn.
Now is a good time to switch
MoneySavingExpert.com's senior money analyst, Helen Saxon, says: "Seven-day switching was launched last year to make changing your bank account quick and easy. But it's not had the desired effect as only a small percentage of people have actually switched.
"The reasons for this are many and varied, from people being scared the switch will go wrong to simple inertia. Many people are simply happy with their existing bank. The watchdog and the banks face an uphill struggle to get people to switch.
"That said, now is a good time to switch – there are good, unprecedented bank account offers out there, from switching bonuses to cashback and interest if you're in credit. Tesco, M&S and TSB have also all launched new accounts for the first time to challenge the status quo."
Market investigation is 'necessary'
CMA chief executive Alex Chisholm says: "Our studies have found that despite some positive developments, significant competition concerns remain which mean that customers may not be getting consistently good service and value from their banks.
"Our provisional view is that a full market investigation by an independent, expert CMA group is necessary to look at this market in detail and identify appropriate measures if competition concerns are found.
"However we very much welcome views, which we will carefully consider, before taking a final decision."
The CMA's consultation ends on 17 September, along with a separate consultation on whether to investigate accounts for small and medium-sized businesses.
British Bankers Association chief executive Anthony Browne says: "All the banks will co-operate fully with this review and any subsequent investigation. There are substantial changes currently under way across the banking industry to strengthen competition, which improves choice and service for customers.
"We welcome the fact that the CMA has recognised that there have been a number of recent improvements for customers."