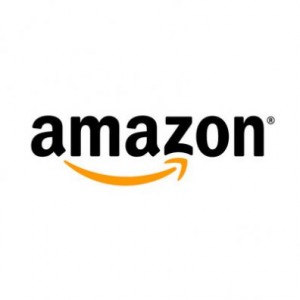 Amazon credit card customers should consider switching to another reward card, as they won't be able to earn loyalty points to spend at the e-tailer after September.
MBNA, which has issued the Amazon.co.uk MasterCard since 2009, says it's written to all customers to let them know its "relationship with Amazon is coming to an end" from 30 September.
After this date, cardholders will no longer be able to earn Amazon loyalty points to use at the giant e-tailer, though they can continue to use the card for spending until its expiry date, and the majority will be switched to MBNA's Standard or Reward credit card on 4 October.
However there are a number of reward cards currently on the market where you can earn more than MBNA's offerings, or where you can tailor rewards to where you spend. See our Credit Card Rewards and Cashback Credit Card guides for more ways to earn.
What's happening?
If you're switched to MBNA, the current interest rate you pay – including promotional rates – as well as your pin number, credit limits and any fees or charges associated with the account will stay exactly the same and you should receive the new card by 31 October.
However you won't be able to choose which card you receive and some won't be offered an MBNA card at all, as the provider says it's "reviewed profiles" and those who may have had difficulties with payments or been on a repayment plan for example, won't be eligible for it.
Its Standard card is exactly the same as your existing Amazon card, but without the boon of giving loyalty points when you spend.
The Reward card meanwhile gives you two points for every £1 spent on it during the first three months and one point per £1 after. These can be spent at a number of high street retailers including Boots, Debenhams and M&S – but not Amazon.
What happens to my loyalty points?
Amazon credit card customers usually earn two points per £1 spent at Amazon and one point per £1 spent elsewhere. When customers get 1,000 points, they automatically receive a £10 gift certificate to redeem at Amazon.
However, at the end of September regardless of how many points they've earned, these will all be automatically converted into a gift certificate and sent to the email address linked to their accounts by the end of October. You won't need to have earned the minimum 1,000.
Gift certificates usually expire after 10 years, but you should check your individual gift certificate to see when you need to use it by.
Net £100s a year with loyalty/cashback cards
Amazon.co.uk MasterCard customers can earn more cashback by opening a credit card with a new provider rather than sticking with MBNA's offerings.
There are a number of reward cards currently available where you can earn cashback, airmiles, supermarket points and petrol spending.
For the best cash returns, the Amex Platinum Everyday card for example, pays 5% on spending on the first three months up to a maximum of £100, and up to 1.25% after. You will however need a minimum £20k household salary to get it.
Meanwhile the Santander 123 Cashback card gives 3% on petrol/transport up to a maximum £9/month, and an unlimited 2% in department stores and 1% on supermarkets, flights, hotel and travel agent bookings. However you will need a minimum £7,500 income to get it and there's also a £24/year fee.
Remember to set up a direct debit to repay the card in full each month, otherwise you'll be stung by their respective 19.9% and 16.5% representative APRs.
What does MBNA say?
An MBNA spokesperson says: "The partnership between MBNA and Amazon will come to an end on 30 September. We have had a very successful relationship with Amazon.co.uk since 2009 and have been issuing Amazon.co.uk credit cards to customers in the UK for almost five years."