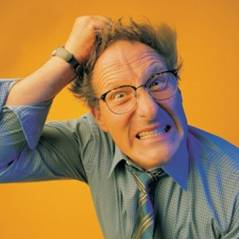 Complaints about "payday loan middlemen" – websites that take hundreds of pounds from vulnerable people on the promise of finding cheap credit – have more than doubled in the last year, the Ombudsman says.
This year alone, more than 10,000 people have contacted the Financial Ombudsman Service with complaints about credit broking websites – twice the number for the whole of 2013 (4,726) (see our Payday Loans guide for alternatives if you're struggling).
Those who are already struggling financially contacted the Ombudsman to say money's been drained from their accounts, often without their permission, and despite them not receiving the loan they were after.
Many were "misled" into thinking they were applying for a loan directly and didn't realise they were paying a middleman.
In some of the worst cases the Ombudsman has seen, bank accounts were debited multiple times without warning – as customers' bank details were passed onto other credit broking websites.
In one case, the Ombudsman reported that a woman was charged on around 20 occasions for fees and up to £70 was taken from her account each time.
Customers are being 'treated unfairly'
The Ombudsman says that in two-thirds of complaints it investigated, it agreed that the customer had been treated unfairly.
In the majority of cases, the business running the websites refunded the cash they had taken as soon as the Ombudsman got involved and in some cases people received refunds within 24 hours.
Senior ombudsman, Juliana Francis, says: "It's disappointing that people who are already struggling to make ends meet are being misled into thinking that these websites will get them a loan.
"In too many of the cases we sort out, no loan is provided and people's bank accounts have been charged a high fee, often multiple times.
"If money has been taken from your account unfairly or without warning, the good news is the ombudsman is here to help. Give us a call and we can put things right quickly."