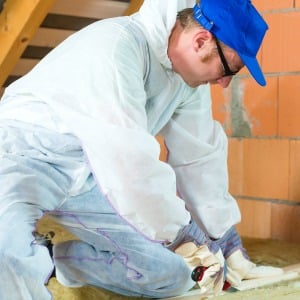 The Government hasn't ruled out refunding homeowners who paid for a Green Deal assessment but who weren't able to get the cashback after the Home Improvement Fund's sudden closure.
In an interview on Radio 5 today, which followed MoneySavingExpert.com creator Martin Lewis's calls on the station yesterday, Secretary of State for Energy and Climate Change Ed Davey suggested the Government has not completely ruled out refunding homeowners.
From the moment the scheme closed MoneySavingExpert.com and Martin have been calling both on our site and on Radio 5's Consumer Panel for the Government to refund those left out of pocket or to re-open the fund for those left in limbo – a message we will continue to reiterate.
The Green Deal Home Improvement Fund launched in England and Wales on 9 June and offered households money to make their homes more energy-efficient. But just six weeks later, the £120m pot dried up, and the Government suddenly declared the fund had closed (see the MSE News story: Green Deal Home Improvement Fund closes after just six weeks).
Many people were angry about the abrupt closure of the scheme as they'd paid around £100 for a Green Deal assessment and expected to receive grants of up to £7,800 to help make their homes more energy-efficient (see our Green Deal Mythbuster guide).
However while the Home Improvement Fund has closed, the Green Deal scheme itself still exists. This lets homeowners borrow money for energy-efficiency measures such as upgrading boilers, installing loft or cavity wall insulation and much more. For full details see The Green Deal Mythbuster guide.
Government looking into what happened
In the interview on Radio 5 today, Davey said that although he wasn't "making any announcements today", the Government is "doing a lot of work" and it "needs to find out what happened" to the scheme. However he did also add that he is "not making any commitment to refund".
He continued: "We saw it [the Home Improvement Fund] take off and in order to protect taxpayers we announced we were reducing the rates. We then saw a massive spike in a few days and in the last day we saw £3million worth of applications come through every hour.
"For taxpayers – they would expect Government ministers to say "hold on, we're running out of money, we can't write blank cheques". We have to strike the balance about getting energy bills down – which I'm passionate about for consumers – but also at throwing money at a problem. I would hope you'd expect that's the right balance we've made."
'If this was a corporate company, I would call it mis-selling'
Martin Lewis has said previously that the way the Government handled the Home Improvement Fund was an "absolute, complete shambles".
He told Radio 5 Live listeners yesterday: "People paid money on the promise of the Home Improvement Fund that the Government then took away and if we were talking about a corporate company, not the Government, I would call it mis-selling. If this were a company, we would be up in arms complaining to the regulator to stop them doing it again."