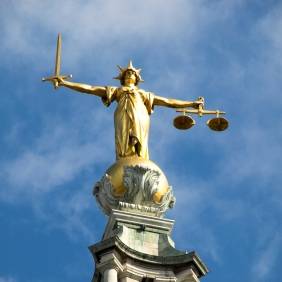 The legal right to cancel a contract signed on your doorstep has been reinforced following a landmark Supreme Court ruling.
Shoppers currently enjoy more protection when buying goods and services and greater rights when things go wrong after the Consumer Contracts Regulations came into force on 13 June this year (see our Consumer Rights guide).
The Regulations says that where a trader gives notice of cancellation, the customer can cancel within 14 calendar days. If traders fail to give notice of a customers' cancellation rights, customers can cancel up to 12 months later, plus an additional 14 days from the date the cancellation period would have started.
Under the previous rules, customers had seven days to cancel their contract and traders also had to give customers written notice of their right to cancel, although there was nothing explicit saying that if traders failed to give notice of customers' right to cancel, they'd still be able to do so.
However, in a case that sets a legal precedent in all courts across England and Wales, the Supreme Court this month confirmed that these rights also apply to contracts entered before 13 June 2014.
What was the case about?
The case centres around Toby Robertson and trader Swift, which Robertson contacted to get a quote about moving furniture. Here's what happened:
In July 2011, Swift visited Robertson twice at his home after Robertson had phoned asking for a quote to move some furniture. On the second visit, Robertson signed a contract and paid Swift a £1,000 deposit for the service. Robertson was never told about his right to cancel.


Three days later, after finding cheaper quotes for the service elsewhere, Robertson tried to cancel. He initially agreed to pay 50% of the contract price to cancel as set out in Swift's terms and conditions, but later refused saying he had no liability for the charges.


The case was taken to a small claims court where Swift wanted to recover the cancellation costs and Robertson also launched a counter claim for the return of his deposit.


However the judge ruled in Swift's favour saying 2008 rules on doorstep selling didn't apply as the contract hadn't been signed during a single visit to Robertson's home.


Robertson appealed this decision and the case was taken to the Court of Appeal. It said the regulations weren't enforceable as Swift hadn't given Robertson notice of his right to cancel.


So Robertson then appealed the decision at the Supreme Court. At this stage the Office of Fair Trading (OFT) – the predecessor to the Competition and Markets Authority (CMA) – got involved as it was concerned a decision against Robertson could be misused by unscrupulous doorstep traders by not giving customers notice of their right to cancel and persuading them to pay large sums of money in advance, which they could refuse to repay if the shopper tried to cancel.


The Supreme Court ruled in Robertson's favour saying that failure by a trader to give written notice of the right to cancel, does not deprive a consumer of their right to cancel a doorstep contract.
'Good news for consumers'
Nisha Arora, CMA senior director of consumer, says: "This judgment is good news for consumers and an important reminder to businesses to givetheir consumers notice of their cancellation rights where the law requires it."