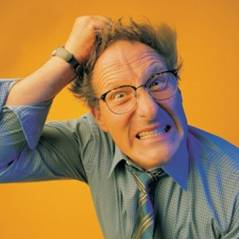 Complaints about payment protection insurance (PPI) eased back from last year's record, but still remain at historically high levels, according to the Financial Ombudsman Service.
The independent complaints arbitrator took on just over 190,000 new cases in the first six months of 2014, with PPI accounting for seven out of ten complaints.
Between January and June 2014 the Ombudsman received 133,819 PPI cases, compared to 193,054 in the six months ending 2013 (See MoneySavingExpert.com's Reclaim PPI for free guide).
But despite the fall in complaints received, the Ombudsman says the number of PPI complaints still remain at a "significant level".
PPI uphold rates for the first six months of the year, which is where the Ombudsman found in the complainants' favour, stood at 64% – showing how in over half of cases providers are getting it wrong.
In the 2013/14 and 2012/13 financial years PPI hit record levels, almost touching 400,000 complaints over the 12-month period. A record was achieved last year when the Ombudsman took on 399,939 new cases.
Banks and the financial services industry have so far paid out £16 billion in just over three years to compensate customers mis-sold payment protection insurance, according to City watchdog the Financial Conduct Authority.
Complaints other than PPI
For complaints about financial products other than PPI, the total number of cases referred to the Ombudsman was 3% higher than the second half of 2013 at 57,310 complaints compared to 55,747.
This figure includes banking complaints – the number of which received has increased by 7% compared to the second half of 2013 – and insurance complaints, which have risen by 1% since then second half of last year.
The average uphold rate for all cases over the first six months of the year was 57%, up from 51% during the previous six months.
As a result of the large number of complaints it is receiving, the Ombudsman says it will take between 18 and 24 months to resolve cases taken on.
'People turn to us in frustration'
Chief Ombudsman, Caroline Wayman, says: "Responsibility for sorting out the mass mis-sale of PPI is still the major part of the Ombudsman's workload. But during the first half of 2014 there's been a marked change in the type of complaints consumers are asking us to resolve – as underlying attitudes become more entrenched and the issues involved get more complex.
"We're seeing more and more people turn to us in frustration where they feel their bank or insurer simply doesn't understand or really care. And we're hearing growing dissatisfaction from people about being processed industrially as a number rather than being listened to as an individual customer.
"By giving their customers more thoughtful, considerate and personal responses – clearly setting out the reasoning behind an individual decision – we know that businesses can help sort out problems earlier on, prevent complaints being escalated to the Ombudsman and rebuild trust and confidence more generally."