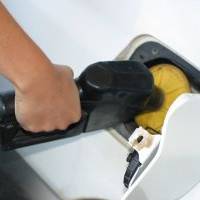 A stronger dollar and a pound 'weakened by the Scottish referendum' have put the brakes on falling petrol prices, according to the motoring association, the AA.
Despite low world oil prices which should have led to UK petrol and diesel prices dipping to a level not seen since January 2011, prices have started to rise again (see MoneySavingExpert.com's Cheap Petrol and Diesel guide for ways to save when filling up your tank).
The average cost of a litre of petrol stood at 128.72p on 31 August, but by mid-September, this had crept up to 129.23p. For diesel, the average cost was 133.02p a litre on 31 August, which has increased to an average of 133.44p a litre now.
According to the AA, speculation around the outcome of the Scottish referendum could be impacting prices. It adds that if the pound had held its mid-August value, the average cost of petrol would now be around 127.5p a litre, the lowest price since 5 January 2011.
AA president Edmund King says: "There is a lot of anger and frustration being vented by AA members and other drivers that, although the oil price has fallen significantly, pump prices have started to go up again.
"It is a clear illustration of how the value of the pound is critical when buying commodities such as oil and wholesale fuel that are traded in dollars.
"Although the dollar has been strengthened by speculation of an interest rate rise in the US, another part of the equation has been the weakening of the pound on speculation of the outcome of the Scottish referendum.
"The impact of the referendum result may be felt by motorists on both sides of the border sooner than they think – perhaps over the following fortnight, depending on whether the effect on the pound is sustained."
According to Petrolprices.com, the average UK price for a litre of diesel was 133.46p/litre yesterday, while the cost of unleaded petrol stood at 129.23p/litre.
Supermarkets' Asda, Sainsbury's, Tesco and Morrisons last cut their petrol prices by up to 2p/litre ahead of the August bank holiday.