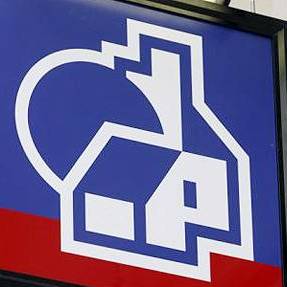 More than half a million Cheshire Building Society accounts will be transferred to Nationwide this weekend when the building society closes.
Cheshire, which sold only NISAs and savings accounts, will transfer all of its 530,000 accounts to equivalent Nationwide products this weekend (see our Top Savings accounts and Best Cash NISAs guides for best rates).
Customers' account terms and conditions will switch to those of Nationwide, but the building societies have confirmed that customers will not see their rates drop. Nationwide says rates "will be at least equal to or better than" the current rates customers receive from Cheshire.
The move was first announced in March and Cheshire wrote to customers in July outlining the changes. See our Q&A below to find out how this affects you.
Can I continue to use Cheshire branches?
Customers had until midday today to visit Cheshire branches to perform transactions. After midday, of the 32 Cheshire branches dotted around Liverpool, Manchester and Warrington, five will be closed while the remainder will be rebranded as Nationwide branches over the course of this weekend.
You won't be able to use Cheshire branches this Saturday or Sunday as as they'll either have closed for good, or be closed for refurbishment.
From Monday 6 October you'll be able to carry out your normal banking in-branch at any Nationwide.
Can I still access my accounts online?
You have until midnight tonight to access your account online, after that you won't be able to use it again until Monday 6 October.
On Monday you also won't be able to access your online account via Cheshire, instead you can use your existing details to log in online at Nationwide.
If you didn't have internet banking with Cheshire, you can register for online banking at Nationwide, though this can take up to 10 days to set up.
Will I be able to access my accounts on my mobile?
Cheshire didn't offer mobile banking so after the switch you'll be able to download and access your accounts using the Nationwide banking app.
Will I be able to access my accounts via post?
Nationwide doesn't offer postal banking, it only offers branch and online access.
Will my account number change?
After the transfer, you'll receive a new account number and sort code by post. Until you get this, you can use your account online and in-branch at Nationwide with your existing account number and sort code.
Why is this happening?
Cheshire was acquired by Nationwide back in 2008, but continued to operate under its own brand until now. A Nationwide spokesperson says: "This integration is part of a wider plan to enable all of Nationwide's 15 million members across all four brands to benefit from access to its broader suite of products, channels and market leading customer service within one unified, strong, and nationally recognisable brand.
"As a result, customers of the Cheshire will have increased access to self-service channels including a larger network of ATMs together with award winning internet and mobile banking facilities."
Can I get a better deal elsewhere?
Cheshire says the following two products will see their interest rates increase, all other rates will remain the same for now:
From Monday, Cheshire BS Easy Saver ISA Issue 5 customers will see their rate increase to 1.75% AER from 1.6% AER and the account name will change to Nationwide Easy Cash ISA 3.
From Monday, Cheshire Isa Saver 7 customers will see their rate increase to a variable 1.7% AER from 1.5% AER. The account will be renamed as Nationwide Direct Cash ISA.
However, just because Nationwide isn't dropping rates it doesn't mean you're earning the most for you money. Use the transfer as an opportunity to check your rate and see if it can be beaten by the best buys in our Top NISAs and Top Savings Accounts guides.