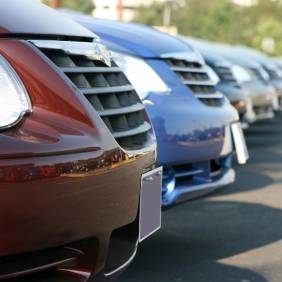 The DVLA's website has struggled to cope as thousands went online to try and renew their road tax after new rules came into force today.
From today, drivers will no longer need to display a tax disc in their car window as the system has moved online. See our The end is nigh for tax discs - how will it affect you? MSE News story for full details on what's changing and what you need to do about it.
But problems arose when the site saw a surge of drivers trying to renew their tax, or to check if their vehicle is licensed via the new online system (see our Motoring MoneySaving guide for 40+ tips on cutting costs).
When MoneySavingExpert.com checked the DVLA website at 4.30pm this afternoon, there was a note on it saying people can't currently apply online "due to unprecedented demand". Meanwhile on the website to check your vehicle is licensed, it said "I am sorry but this service is currently unavailable".
According to the DVLA, more than 270,000 people successfully used its online car tax service yesterday – 30,000 more than this time last year. On Tuesday night, the DVLA tweeted saying 6,000 people were trying to renew every minute.
Drivers took to Twitter to vent their frustration, with many complaining that the DVLA should have been better prepared for such high demand given that a set number of vehicles need taxing every month.
A spokesperson for the DVLA says: "We are of course very sorry for any inconvenience and we are urgently investigating to improve service quality for the minority of our customers that are experiencing issues."
How can I renew my road tax?
The DVLA website tells people to "try again later today". Alternatively you can renew by ringing 0300 1234321, or by going to a local Post Office that deals with vehicle tax.
To tax your car you'll need either your 16 digit reference number from your tax disc renewal letter – which is known as V11 – or the 11 digit reference number from your log book, which is called V5C.
Remember, avoid clicking on the first website you see on a search engine if you're renewing online. Shyster sites often charge an 'administration fee' for processing the service even though there's no administration needed (see our Copycat websites guide for more info on what to watch out for).