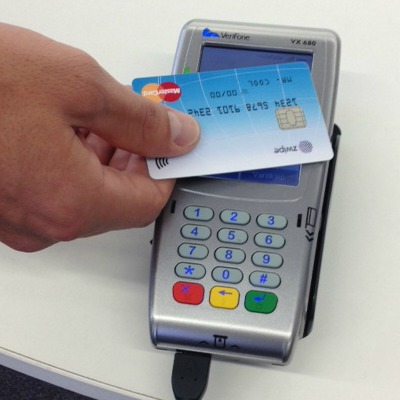 Shoppers will be able to use biometric bank cards to pay for shopping from next year after MasterCard unveiled what it says is the "world's first fingerprint authenticated card".
The card, developed in partnership with Norwegian biotechnology firm Zwipe, piggybacks on contactless technology but allows users to hover their cards over payment readers and scan their thumbprint to pay for goods and services. (See MSE's Credit Cards section for more information).
Zwipe and Mastercard say the card is "more secure than chip and PIN" and add that a secure chip from Zwipe holds a card's data and can only be accessed by the owner of the fingerprint. If a card is lost or stolen, the companies say that no one else will be able to use it as their print won't be recognised as the one stored on the card.
Kim Humborstad, founder and CEO of Zwipe says: "We believe in a future without pin codes and passcodes. The future is at the end of your finger tip. Consumers will get the best of two worlds; the security of biometrics and the intuitiveness of contactless payments."
The card's launch follows a successful trial in Norway and Poland. It is due to reach UK shores next year, however it has not yet been announced which specific banks may offer the technology.
Zwipe and MasterCard did, however, confirm that users will be able to choose from debit, credit and pre-payment cards and unlike contactless card payments, the firms are currently consulting on a limitless transaction amount.