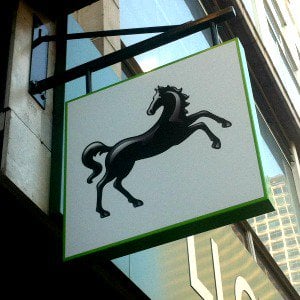 Lloyds Banking Group has put aside a further £900 million provision to cover payment protection insurance (PPI) mis-selling claims.
The latest sum for customers wrongly sold PPI takes the bank's overall provision to more than £11 billion – greater than Montenegro's GDP of £2.7 billion last year according to data from the World Bank (see our PPI guide to reclaim yourself for free).
A total of £383.2 million was paid in July 2014 to customers (of the 24 firms that made up 96% of complaints about the sale of PPI last year) who complained about the way they were sold PPI, according to the Financial Conduct Authority.
It takes the amount paid out since January 2011 to £16.3 billion, although the overall figure is expected to be much higher.
200 branch closures
The news comes as Lloyds today announced plans to cut 9,000 jobs – around 10% of the current workforce – over three years and close 200 branches.
Three years ago Lloyds, which is 25% owned by the taxpayer after being rescued during the financial crisis, pledged to keep total branch numbers at the same level, but it now says this commitment has expired.
Over the next three years, starting in 2015, the bank will close 200 branches across its Lloyds Bank, Bank of Scotland and Halifax brands. The group says it will target closures in town centres where it currently has more than one branch.
However, it will also open a further 50 branches during the same time period, taking the net number of branch closures to 150.
Lloyds says it will invest in remote advice services for customers as they will increasingly be expected to use online banking or self-service facilities within branches instead of dealing with staff face to face.
Meanwhile, the group announced bottom line pre-tax profits of £751 million during the third quarter of this year.
Additional reporting by Helen Knapman.