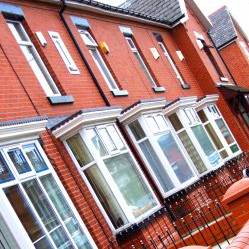 House prices hit an all-time high this month, but the pace of growth has been slowing for two months in a row, according to Nationwide.
The building society's House Price Index revealed that the UK average house price rose to £189,333, up from £188,374 in September.
This was a rise of 0.5% month-on-month and means that since October last year, house values have increased by 9%. (See MSE's Free house valuations guide to research property values).
However, Nationwide said that the housing market does appear to be slowing down, with a sharp drop in mortgage approvals.
Robert Gardner, Nationwide's chief economist, says: "A variety of indicators suggest that the market has lost momentum. The number of mortgages approved for house purchase in September was almost 20% below the level prevailing at the start of the year.
"However, broader economic indicators remain positive. The labour market has continued to improve, with the unemployment rate falling to 6% in the three months to August and mortgage rates have fallen back towards all-time lows.
"If the economy and the labour market remain in good shape, activity is likely to pick up in the quarters ahead providing mortgage rates do not rise sharply."
Typical UK house prices passed their 2007 peak in May this year and between then and August they set new records before falling back 0.1% in September and then climbing to a new peak this month.
In June, the Bank of England revealed plans to curb riskier mortgage lending by announcing that loans of 4.5 times a borrower's income or higher should account for no more than 15% of new mortgages issued by lenders (see the Risky mortgage clampdown MSE News story).
It also said lenders should apply a new "stress test" to make sure borrowers can keep up their repayments even if interest rates rise by 3% over the first five years of the loan.
Additional reporting by Paloma Kubiak