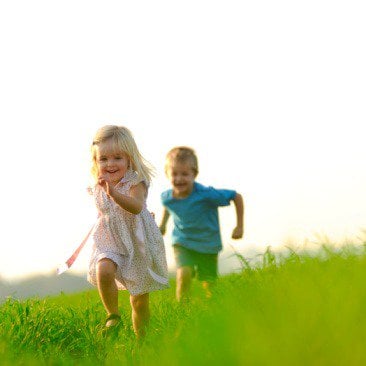 Parents who fail to pay child maintenance could find they're rejected when applying for credit cards, mortgages and mobile phone contracts as non-payment and arrears information may be shared with credit reference agencies, the Government announced today.
From March next year, the Child Maintenance Service (CMS) and Child Support Agency (CSA) could be given the power to supply payment records to Experian and other credit reference agencies. (See our Childcare Costs Help guide to get £1,000s in tax credits and vouchers.)
The plans, which come as part of a crackdown on non-resident parents who fail to contribute to the upbringing of their children, mean arrears built up on maintenance payments will have the same effect on people's credit scores as other debts, so anyone applying for credit could find they're declined.
The Department for Work and Pensions says information will only be passed to credit reference agencies when a liability order – a measure used as a last resort after other efforts to secure payment have failed – is made against a non-resident parent.
Between April 2013 and March 2014, a total of 12,410 liability orders were granted.
However, the move could work in favour of non-resident parents as those with a good maintenance payment record will also be able to request that information about them is shared with the various credit reference agencies.
The plans are subject to Parliamentary approval in March, with the powers expected to take effect at the end of that same month.
Tackle 'irresponsible behaviour'
Child maintenance minister Steve Webb MP says: "For too long, a minority of absent parents have got away with failing to pay maintenance, leaving families without that financial support. This Government is determined to take action to tackle this kind of irresponsible behaviour and support families.
"I would hope that we see this power used very little, because the deterrent effect of a possible negative mark on a person's credit rating will convince those who have previously failed to pay towards their children's upbringing to do the right thing."
Parents don't have to sign up to the CMS/CSA
The CMS and CSA are the Government's child maintenance services and their roles are to make sure that parents who live apart from their children contribute to their upkeep by paying maintenance. The CMS is due to replace the CSA within the next three years.
It's not a legal requirement to register with the state-run system, so anyone who's not registered with the CMS or CSA , for example, because they've agreed to a private way to sort out child maintenance without involving the Government services, will fall outside of the credit plans.
However, both parents do not have to be registered with the agencies for it to act – under current rules, one parent can approach the CMS or CSA when the other parent isn't contributing towards child maintenance. Even if the other parent chooses not to work with the agencies, they are pursued for maintenance payments and if all other attempts fail, a liability order issued against them.
Radical reforms to the child maintenance system
Today's announcement is the latest change to be unveiled by the Government relating to child maintenance as the CSA winds down its cases before being replaced by the CMA.
Earlier this year, parents were told to "agree on child support or face fines" as the Government introduced a 20% fee for parents who don't live with their child for using the service, with the other parent losing 4% of the money received from August.
So a non-resident parent using the CMS now pays £20 on top of every £100 of child support, while the parent living with the child only gets £96 of that sum. The state-administered system also involves a £20 charge to set up. (See the Separated parents told: Agree on child support or face fees MSE News story.)