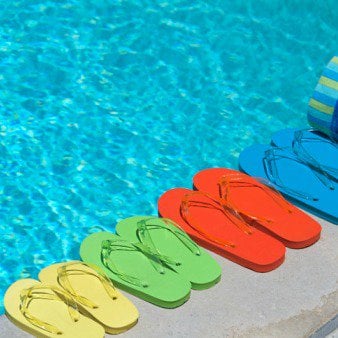 About 12,000 Co-operative Bank travel credit card customers are set to lose one of the main perks of their card - from next month they won't be able to earn loyalty points to spend on holidays.
The Co-operative Bank says it's written to customers letting them know that from 1 December, they'll no longer be able to earn points to redeem against holidays bought via its travel outlet – the card's only reward partner.
Currently, customers collect one point per £1 spent on the card, which gives them 1p towards holidays, flights and hotels via the Co-operative Travel shop. However, cardholders will have more than two years to redeem points already accrued, with these not expiring until 31 December 2016.
While cardholders can still continue to use the plastic after this date and until it expires, they'll no longer accrue any further bonus points.
However, there are a number of reward cards currently on the market where you can earn miles or points as you spend, so when you've collected enough, they can be converted into flights. See our Airline credit cards guide for best cards to earn miles for free flights worldwide.
Our Q&A below includes more information.
How do I redeem my points?
To book a holiday using your credit card, visit your nearest Co-operative Travel store. Once you've booked a holiday, you'll need to contact the Co-operative Bank, which will reimburse the payment made to Co-operative Travel up to the value of the points accumulated. There's no minimum value needed when redeeming points. If you need to amend a booking, fees may be charged by the travel agent.
Will anything else change?
Your credit card number and existing PIN number will remain the same after the loyalty points scheme closes. You can continue to use the card as normal after 1 December and all other T&Cs remain the same.
I only got the card for the travel rewards, what can I do?
The Co-operative hasn't offered the travel rewards to new customers since 2006, but it's possible some customers may have stuck with the card for many years due to their ability to accrue points towards travel. If you fit into this category, the Co-operative has confirmed that if the card "no longer meets the needs of some customers, they have the option not to use or to request for the account to be closed".
It's important to note that if you cancel the card, you'll lose any unused reward points, so make sure you use them before closing your account. Even if you decide to change your main spending to a new credit card provider, as long as you keep your Co-operative account open, your existing points will remain valid for use until the end of 2016.
What does the Co-operative say?
A Co-operative Bank spokesperson says: "As part of the Bank's plans to focus on supporting retail and SME customers, we are simplifying our product range.
"As a result, from December 1, customers who hold a Co-operative Travel Credit Card will no longer be able to accumulate points to be redeemed against holiday purchases via The Co-operative Travel. Customers who have points accumulated will have until 31 December 2016 to use them.
"We have written to customers to make them aware of the change and would like to reassure them that all other aspects of their card remain unchanged and they can continue to use it in the normal way."