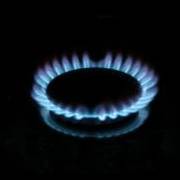 The MSE collective energy switch has become the UK's biggest ever collective switch, dwarfing all previous efforts with nearly 60,000 people taking out one of the four tariffs, collectively saving £10 million on their energy bills.
Energy Secretary Ed Davey has described MSE's Big Winter Switch Event, which closed on Monday 10 November, as a "triumph for bill cutting".
He says: "This is fantastic news from MoneySavingExpert.com – 10 days on and a staggering 60,000 people have taken action to lower their bills. It just goes to show the power of clubbing together to demand a better price from suppliers."
The Big Winter Switch Event was substantially bigger than any prior collective switch and proves that the concept can work, at least within the energy field. (Join our free Cheap Energy Club to see if you can switch and save).
Some previous collective switches quoted high numbers taking part - in actual fact many counted those registering interest, yet conversion rates were low.
The policy of collective switching was launched by Davey in 2012. While there was much noise about the early collective switches – and it was good market disruption – the conversion rate from applicants to switchers was relatively low as the tariffs on offer were beaten by the cheapest tariffs on the open market.
While smaller scale collective switches have been attempted since then, they have not been the market's cheapest. Others have been flawed as they provide a price but no market comparison – and with little regulation over the price that intermediaries can be charged, some are switching out of trust, but not getting the deal they expect.
Martin Lewis, creator and founder of MoneySavingExpert.com, says: "Collective switching is a good concept, but if it doesn't deliver the best deal for people then it will never be mainstream. We waited nearly two years before we launched a collective switch as previously it looked unlikely that we could persuade providers to launch a tariff that undercut everything else out there.
"Yet now this is proof of the concept – the collective switch has been hugely successful with an eightfold increase in the number of people switching compared to normal. We will aim to try and deliver it again in future."
Why our Big Winter Switch Event is different
The Big Winter Switch Event, which lasted 10 days, had a number of key differences to prior switches, including:
It undercut the open market's cheapest, giving a substantially better deal at £950/year typically, plus reward points (compared to £970/year for the next cheapest).
It offered four cheap and market leading tariffs so it could appeal to more people: a cheap fix, a cheap long fix, a cheap green tariff, and a cheap prepay tariff.
It gave a full market comparison so people could see the price differences.
It didn't require pre-registration as it was through our ongoing Cheap Energy Club.
It was transparent about revenue, explaining that roughly £60 per dual fuel switch was earned, of which £30 was given as cashback to switchers.
Many collective switches are a one-off switch – and some even promise providers "we won't remind people when the cheap rate ends and it jumps to the more expensive go to rate". But this switch was part of the Cheap Energy Club so people are emailed again once the switch is no longer competitive and told it's time to move on – making energy tarting much easier.
Over the 10 day collective switch, Cheap Energy Club has paid out £2 million in cashback to consumers - £30 per dual fuel switch and £15 for single fuel switches - resulting in an additional saving for households just in time for winter.