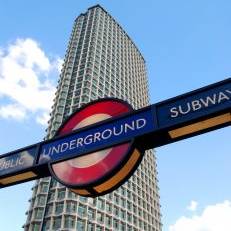 Tube fares will increase by slightly less next year than they did this year, and the daily cap for pay-as-you-go tube users will fall, the Mayor of London announced today.
Boris Johnson said that the drop in the daily cap was designed to be fairer to part-time workers, who often pay more for travel than full-time workers buying weekly travelcards.
The average rise across all tube fares is pegged to July's retail prices index (RPI) rate of inflation of 2.5%, and is lower than last year's average rise of 3.1%.
However, some journeys may rise by more than this, while others may remain the same or fall. (See our Cheap Train Tickets guide to cut the cost of rail fares.)
Monthly, weekly and annual travel cards for zones 1-2, for example, will increase by 2.2%, while the same travel cards will increase by 2.4% for zones 1-3, 1-4, 1-5 and 1-6, which covers travel in the majority of the capital. TfL says no travelcard season ticket will increase by more than 2.5%.
Meanwhile passengers who use paper one day travelcards should consider switching to Oyster or contactless cards as some one day paper travelcards are set to rise; the all day zones 1-4 travelcard will increase by 5.2% from £11.40 to £12.00, while the off peak zones 1-5 one day travelcard will rise by a whopping 34.8% from £8.90 to £12.
The all-day 1-6 travelcard will remain frozen at £17, while the all-day 1-2 travelcard, which costs £9.00, will be discontinued.
Most pay-as-you-go single fares for the Tube, DLR and London Overground will increase by 10p, although all off peak single fares outside Zone 1 will be frozen.
Daily pay-as-you-go caps to fall
Daily fare caps allow customers using Oyster or contactless payments to make as many journeys as they need to in a single day, but caps the amount they pay for their travel at a set level.
These levels are falling for all users, and Johnson stresses that, in particular, this will benefit the part-time workers who now make up 22% of the London workforce, and many others who have flexible working patterns and don't know how many days or hours they will work each week.
Johnson says: "This fares package delivers on my commitment to address the needs of flexible and part time workers. By overhauling our fares structure we will put money back into the pockets of hundreds of thousands of hardworking people who make such a vital contribution to London's economy."
Here's what's happening to the daily fares caps from 2 January 2015:
Zones 1-2 will be capped at £6.40, down from £8.40.
Zones 1-3 will be capped at £7.50, down from £10.60.
Zones 1-4 will be capped at £9.20, down from £10.60.
Zones 1-5 will be capped at £10.90, down from £15.80.
Zones 1-6 will be capped at £11.70, down from £15.80.
Bus fares
Overall, bus fares will increase by 2.3%. The pay-as-you-go single bus fare will increase by 5p from £1.45 to £1.50, while the seven day bus and tram pass will increase by 4.4%, from £20.20 to £21.00.
The daily 'bus travel only' cap will, however, be frozen at £4.40.
A one day bus and tram pass costing £5 will also be reintroduced, designed for occasional bus users and visitors to London. It was previously abolished in 2009.

It will be a lightweight single use Oyster card that will not require a deposit and will be available to buy at over 4,000 Oyster Ticket Stops and Travel Information Centres at major transport hubs.