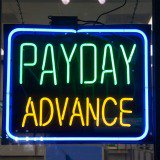 Of the 45,000 customers who received fake lawyer letters from payday lender Wonga, 18,000 have yet to receive compensation offers from the firm.
Following an investigation by the Financial Conduct Authority, it was revealed in June that 45,000 Wonga customers would get compensation after the payday lender pressured them into repaying loans by sending letters from non-existent law firms chasing debt (see the Wonga to pay £2.6m after threatening borrowers with fake lawyers MSE News story).
At the time, Wonga said it aimed to contact all affected customers within eight weeks.
But the controversial lender's chief credit officer, Nick Brookes, admitted during an evidence session with the Treasury Committee today that of the 45,000 affected, only 27,000 have been contacted so far with details of their compensation offer.
When MoneySavingExpert.com asked Wonga about this today, it said all 45,000 affected customers have been contacted, apologised to and had the process outlined to them, but it confirmed that 18,000 are still awaiting their individual compensation offers.
Of the 27,000 customers who have been contacted, 5,000 have responded to the offer letter and of those, 99% have accepted the compensation offered.
All 45,000 customers affected will be paid a flat £50 for distress and inconvenience, but in some cases an additional compensation payment may also be made, dependent on individual circumstances.
You need to respond to compensation letters
In order to get compensation you must respond to Wonga's offer to either accept it or to ask for it be reviewed if you're unhappy with the amount offered – so keep an eye on the post for a letter and remember to post back your response.
Commenting after the session, Andrew Tyrie MP, chairman of the Treasury Committee, said: "The 18,000 customers who received misleading letters from 'fake' law firms but who have yet to be contacted by Wonga are evidence that a lot more work is needed to change the industry's culture, as with so much of banking."
Anyone with questions about the compensation process, or who has since changed address and needs to update their contact details, should get in touch with Wonga by ringing its customer service team on (freephone) 0800 840 0836 or 0333 005 0836.
Alternatively you can email Wonga at letterrefund@wonga.com. Wonga has also set up a dedicated Q&A on its website.