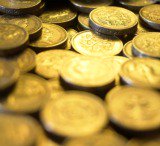 Current account customers could switch bank in just five working days after the Chancellor of the Exchequer today called for a review of the switching period.
Launched in September 2013, the Current Account Switch Service ensures your incoming and outgoing payments will be moved to your new account by your new bank within seven working days.
But George Osborne has asked the Financial Conduct Authority to examine whether a five day switching period "would deliver significant benefits to consumers" (see our Best Bank Accounts guide for the top deals). The review is expected to be delivered before the 2015 Budget.
The two-year period during which banks are obliged to guarantee the redirection of payments to a customer's new account will also be extended to three years from March 2015. This had already been boosted from 13 months when the scheme first launched to two years in August this year.
Before September 2013 switching took about 18 to 30 working days. The switching service also makes the following guarantees:
For two years after you've switched, your new provider will arrange for payments accidentally made to your old account, or taken from your old account, to be automatically redirected to your new account. It will also contact the sender and give it your new account details.
Your new provider will move payments going out, such as direct debits and standing orders, and those coming in, such as your salary, to your new account.
If you have money in your old account, this will be transferred to your new account on your switch date.
If there are any issues in making the switch, your new provider will contact you before your switch date.
If anything goes wrong with the switch, your new bank will refund any interest (paid or lost) and charges made on either your old or new current accounts as a result of this failure. You'll have to ask your new provider for this, though.
The service is free to use and you can choose and agree your switch date.
The Government has also today revealed that Gocompare will become the first comparison website to commit to launching a current account comparison tool from 1 April 2015. The move comes as part of the Government's MiData project, which is aimed at providing people with better access to their personal data so they can choose the most suitable products and services.
For more information on this, see the Comparing bank accounts to get easier thanks to data deal MSE News story.
Additional reporting by Paloma Kubiak.