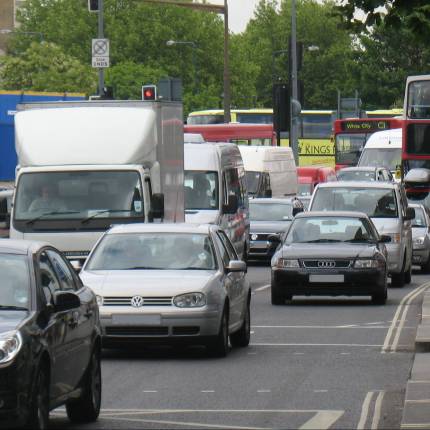 Congestion charge payments made by unofficial copycat websites or unauthorised third parties can be refused by Transport for London (TfL) from today.
It's the latest crackdown on bogus firms by TfL, which has already worked with Google and a number of other search engines to ensure ads for congestion charge payments aren't misleading or unlawful (see the Google axes ads for London congestion charge copycats MSE News story).
Motorists who drive into central London on weekdays between 7am and 6pm are charged £11.50 per day as part of a scheme aimed at cutting congestion. (See our Motoring Guide for tips on cutting driving costs.)
But TfL says unofficial websites charge unsuspecting customers up to £8 extra on top of the daily congestion charge fee for non-existent "additional services". In some cases the sites haven't even paid the congestion charge on behalf of customers, resulting in drivers being fined.
To guarantee you've paid the congestion charge correctly online, always use the official TfL congestion charge website. From 1 November 2015 you'll also be able to pay via a new app. This will replace the existing text payment channel, which TfL says few people use.
A number of other changes that TfL says will "make it easier" for people to pay the congestion charge will also come into force on 1 November next year.
These include enabling auto-pay users to pay by direct debit (currently only credit or debit cards can be used) and enabling customers eligible for certain discounts, such as blue badge holders, to apply for these discounts online. Currently these customers have to apply in writing.
Mayor of London Boris Johnson, says: "These are simple but necessary changes that are designed to take the hassle and fuss out of paying the congestion charge. Offering smarter, easier ways to pay, as well as clamping down on websites that fleece customers for cash, will give people greater peace of mind and the protection that they deserve."