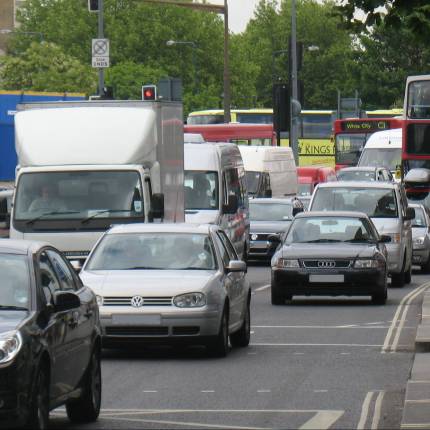 Google has removed ads linking to unofficial London congestion charge sites after it was found 1,000 motorists have unnecessarily paid around £8 extra per day to drive into the centre of the capital.
Motorists who drive into central London on weekdays between 7am and 6pm are charged £10 per day, as part of a scheme aimed at cutting congestion. (See our Motoring Guide for tips on cutting driving costs.)
Drivers can pay the charge before your journey or by 11.59pm the day afterwards via the official Transport for London (TfL) website, which does not charge any extra for the service.
But unofficial sites are catching out unsuspecting motorists and charging them extra fees for "additional services", which either don't exist, or are free for drivers who go directly to TfL.
Some unofficial sites were also found to be accepting payments for times when the congestion charge isn't in operation, such as weekends, public holidays and over Christmas.
TfL says sites have also failed to pass on payments to it – resulting in drivers receiving a penalty charge. TfL monitors cars driving in the congestion charge zone and can check whether or not drivers have paid.
'I got a penalty notice after using an unofficial site'
Carla from Shrewsbury emailed MoneySavingExpert.com after using one such site last month.
She says: "I planned a trip to London and did a Google search for 'pay London congestion charge'.
"A company popped up and I duly filled in my details and paid £16 – not realising that this was not a recognised site. I then got a penalty charge notice.
"I sent off a copy of my email receipt to TfL to show I'd paid, only to receive a further letter from TfL informing me that this site was not recognised."
Carla paid the penalty charge, but we've forwarded her case onto TfL, which has told her she should be able to get it refunded. But TfL says it cannot force the unofficial congestion charge site to give Carla back her original £16.
The site Carla used – paylondoncongestion.co.uk – was branded "misleading" by the Advertising Standards Authority last month.
The regulator said the website was "likely to lead consumers to believe that the web page was an official method of paying the London congestion charge and was affiliated with TfL".
Paylondoncongestion.co.uk was warned its ads must make clear it is not affiliated with TfL, and it must reveal its fees at, or before, the point at which consumers enter personal details.
I paid one of these sites. How do I know I'm covered?
The only way to guarantee you've paid the congestion charge is to use the official TfL congestion charge website (www.cclondon.com).
I paid an unofficial site. Can I get my money back?
In short, it's going to be very difficult to get your money back. TfL says it cannot force unofficial sites to give you your money back.
However, if you believe you've been misled or the website wasn't clear, it's worth directly contacting the firm in question to ask for a refund.
You can also report the incident to the Office of Fair Trading or Trading Standards by calling the Citizens Advice consumer service on 0845 404 0506.
I paid an unofficial site and then received a penalty charge. Can I get my money back?
Drivers who receive a penalty charge after paying for the congestion charge on an unofficial site which hasn't passed on their payment to TfL will have the penalty cancelled or refunded if they've paid it.
Just follow the appeal process on the penalty notice to do this. If you don't have it, call TfL on 0800 1123 456 and explain your case.
'Exorbitant fees'
TfL's Garrett Emmerson says: "We have taken further action with Google which means the removal of misleading advertisements for congestion charge payments from Google.
"This has radically reduced the number of customers who have fallen victim to exorbitant fees for so-called additional services that either don't exist or are already provided by TfL for free."
Theo Bertram, from Google UK, says: "We have always had a strict set of policies which govern what types of ads appear on Google and when we are notified that an advertiser is breaching those policies, we move swiftly to take action."
Don't pay extra for services
These incidents aren't limited to the congestion charge. Other websites offer similar paid-for 'checking' services for provisional driving licence applications, European Health Insurance Cards, and Esta forms for travel to the US (see the Boris Johnson aide stung by Esta copycat site MSE News story).
Last month, we also reported how people had mistakenly paid up to £1,000 to submit an online self-assessment tax return – something which you can do free via HMRC (see our Avoid self-assessment copycat sites MSE News story).