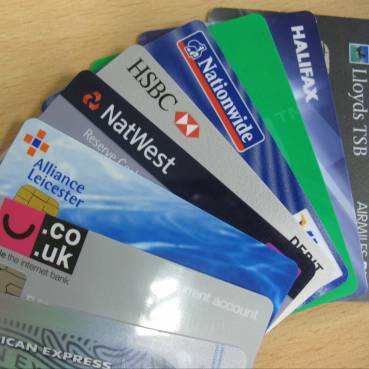 If you're one of the two million flogged worthless card security insurance to cover fraudulent credit card use by Affinion (often branded Sentinel), you may be entitled to £100s back under a massive redress scheme launched today. But it'll only happen if enough mis-selling victims vote for it.
If you got Affinion/Sentinel card protection – directly or via a bank or card firm – you'll get a letter in the next few weeks outlining the 'AI Scheme' set up by the Financial Conduct Authority to provide swift redress.
The redress programme will be called the AI Scheme, though it will only go ahead if a majority of those who vote say yes.
If that happens you will be able to reclaim from July (we'll publish free reclaiming template letters then, so get the free Martin's Money Tips weekly email for alerts. We've also today published our Sentinel Reclaiming guide, which will be updated as the process develops).
Vote 'yes' for redress
Martin Lewis, founder and editor of MoneySavingExpert.com, says: "These policies were effectively fear-sold to fill a gap in the market that didn't exist and people who got this mostly useless insurance should get their money back.
"The payout is potentially huge – with two million customers, if the average were even half that of the other provider of this insurance CPP was forced to pay, then it's nearly £200 million.

"Yet while an automatic redress scheme similar to CPP should be welcomed, I'm concerned the FCA hasn't learnt the lessons in how to structure it. The problem with the CPP redress scheme was many didn't believe it, we were inundated with people who thought the letters were PPI spam and chucked them away – desperately trying to resurrect it once they'd read our guide.
"Only 33% who were due money from what from me looks like a near scam, claimed it.

"While thankfully Sentinel's name isn't as close, these type of letters are still often binned as circulars and the FCA needs to ensure they're clearly communicated to be different or the same will happen again. Worse still, they've also followed the short seven month time frame, which was proven not to be long enough last time.
"Even so I would urge everyone who is going to get this letter to vote 'yes' and get the automatic scheme set up."
How much can I reclaim?
The scheme covers policies sold between 14 January 2005 and August 2013.
If the scheme goes ahead, those mis-sold will get back every penny paid for this cover – which usually cost £25/year. You'll also get 8% interest which is calculated as 8% per year but you do not get interest on the interest (ie, it's not compound interest).
If you've made a claim, the value of any claim will be deducted from the redress. If your policy is still active and you decide to claim for redress, your policy will be cancelled.
What actually happened?
Affinion sells card protection policies, which cover a number of things. The problem here is the 'card security' part of some of its products, to cover fraudulent use if a card is lost or stolen, was mis-sold.
It's normally useless as card issuers are typically responsible for fraudulent transactions anyway.
For a full Q&A (including the timeline and how to claim) see our Sentinel Reclaiming guide.